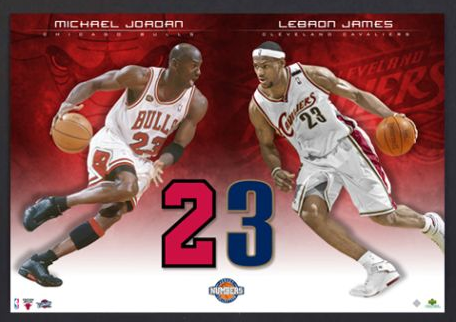 Valentine's Day three months ago at the sprawling and expansive Asturias farm of Frederic Chiongbian, seated around the dining table were Chris Aldeguer, Meyrick Jacalan, Frederic and myself. We debated. The topic? Who, among the billions of earthlings who have inhabited this planet, is the greatest athlete of all time.
"Lance Armstrong!" I said. As rapid as our Pambansang Kamao's left punch, my trio of friends—all ardent bikers and devotees of Lance—quickly shot down my proposal and, in unanimous decision, echoed with one answer: No. 23.
I soon retreated. And concurred. It's MJ. Think about it: In the 1990s decade and the 15 years that we've been blessed with his soaring presence dribbling that orange ball, weren't those weeks and months the best in sports? Don't those mental photos—of an identifiable black object flying inside the United Center skyline—bring back joyous memories?
Remember the tongue-wagging? The shiny scalp? Those baggy shorts? The Air Jordans? The diamond earring? Those dunks that slam. The red Chicago Bulls jersey with the most famous number in sports, 23? Remember those contests between Bird and Magic? The two Olympic gold rings? Space Jam? Best of all, remember the smile?