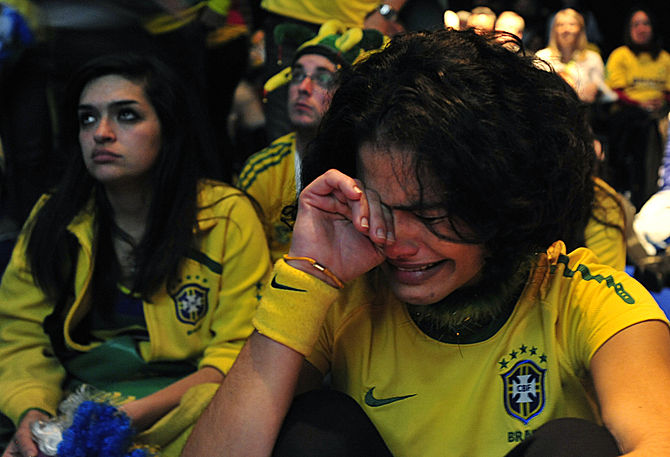 The headlines screamed, "Brazilians Mourn Nightmare," "Neymar wouldn't have saved Brazil," "Massacre!" and "Germany Embarrass Sorry Brazil."
It was an embarrassment. On home soil. Fronting tens of thousands of Brazilians and after $13.3 billion spent. Their worst-ever beating since that 0-6 loss to Uruguay in 1920. Five goals by Germany in 19 minutes. A day Luiz Felipe Scolari calls "the worst day of my life."
Who'd have expected that? Entering the game, few believed that the hosts would win, despite Brazil never having lost a home match since 1975 — but nobody anticipated the outcome.
"It doesn't matter whether you are a fan or not of Brazil," said Graeme Mackinnon, "7-1 was totally from another planet."
Yes, that planet is inhabited by 200 million football-crazy people and it's called Planet Brasil. It was an in-your-face embarrassment.
"Germany stops when it's the World Cup," said Dennis Valdez, my second cousin and the son of the famed Mt. Everest leader Art Valdez and former Bacolod City Mayor Joy Valdez.
I phoned Dennis yesterday. He's German with Pinoy blood. By that, I mean this: He resided in Germany from 2003 to 2011 and speaks fluent German. "Friends of mine from Germany whom I communicated with after the game were just as shocked," he said. "Nobody expected the outcome."
Dennis, who resided in cities ranging from Heidelberg to Weisbaden to Frankfurt, was at the 2006 World Cup that Germany hosted. Though he never got to see a live game, he watched every game on the large screen alongside his friends and fellow employees.
"There would be public viewing screens everywhere," he said. "In Frankfurt's Main River, they setup a huge, huge screen in the middle of the river and everyone watched. The atmosphere was like inside the stadium. The Germans go crazy when their team plays."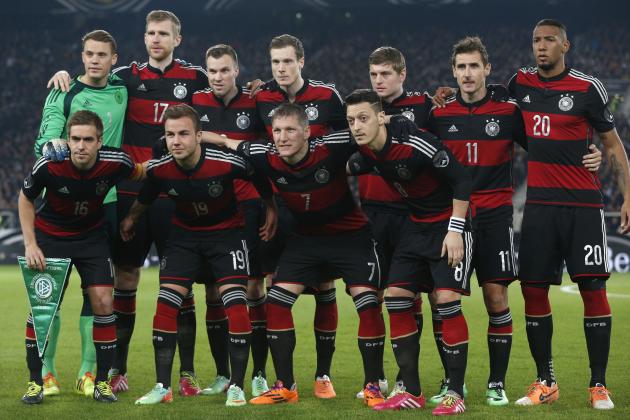 (Matthias Schrader/AP)
Mr. Valdez worked for Bilfinger Berger, the second largest construction firm in Germany, and he says that business stops when it's game-time.
Recently, I read an article about the automobile giant: "Volkswagen announced that it cancelled the late shift at its main plant in Wolfsburg so workers can watch the game. The late shift from 2 to 10pm was shut down, which means that around 4,000 workers can get off work early."
What a celebration it must have been for the 82 million Germans. What an 11-man scoring machine. Consider that, four years ago when Spain won the WC, they scored a total of eight goals… for the whole tournament!
Yet, the victors are not gloating. It's only the semis. "Germans are humble people," said Dennis. "I'm sure, as much as they celebrated, they also sympathized with the Brazilians. Na luoy-sila. They also pity them. This was unexpected. Remember, this is, more or less, the same German team as 2006. Eight years ago, they were very young. Four years ago in South Africa, the Germans were expected to win. Now, they're peaking. It's about experience."
Nimrod Quiñones added, "Many say Brazil lost because of the absence of Neymar and Silva, but I believe the reason for the loss was they they failed to play as a team."
Of the other semifinal (played at 4 a.m. today), Graeme Mackinnon said: "No European team has ever won in South America so the pressure will be on Argentina to try and maintain that statistic. But first they have to beat a fairly impressive Holland who are being favored to win the cup. Whoever wins (Argentina-Netherlands) will be the underdogs in the final."
Agree. For me, like most people worldwide — especially fans of Argentina's No. 10 — I'd love to see a Germany-Argentina ending. But not my cousin Dennis who said, "I want Netherlands. Their rivalry with Germany is unbelievable. It's like Pakistan and India, when it comes to football." And, my Ilonggo cousin ended saying, "Grabe ila away. Kontrahan gid sila."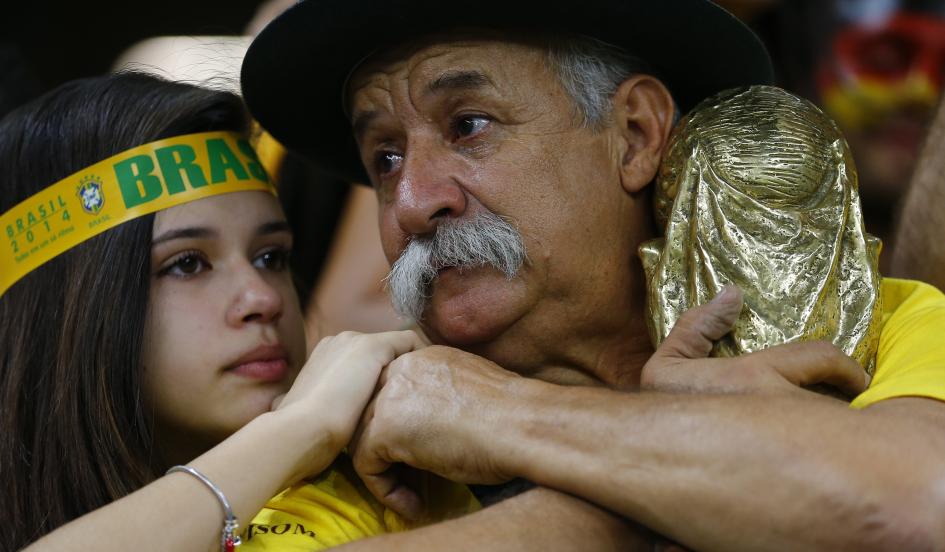 (Damir Sagolj/Reuters)