The first time I met the country's tennis sensation was back in October 2012. That was over eight years ago and the now-15-year-old standout was then a diminutive little girl who stood no taller than the 3-foot-high tennis net.
But even if Alex Eala was only seven years old at that time, she stood confident and tall and competed in the Unisex-10-and-under category to play against boys and girls who were much taller and older.
Back in 2012, my daughter Jana joined the Palawan Pawnshop Group 2 age group tournament held in Puerto Princesa. The day before the tournament started, we booked a time slot at a nearby court.
As Jana and I practiced forehands and backhands, the other court was occupied by the Eala siblings: 7-year-old Alex and her older brother Miko (now 18 and a tennis scholar at Penn State in the U.S.). They were accompanied by their dad Mike and their lolo, the late Bobby Maniego.
I don't think the then-7-year-old Alex won that 10-and-under Palawan tournament but it was obvious, given her steely focus and the intensity of her left-handed shots, that she was a future star.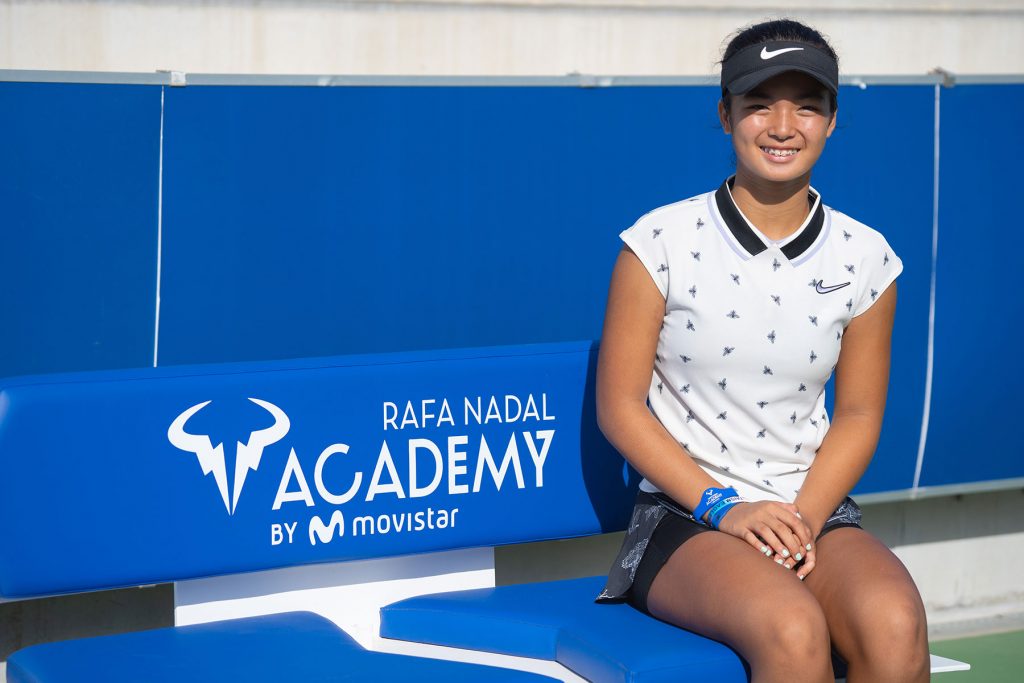 The past two weeks, every major Philippine daily had a story on Alex Eala. Her name appearred alongside major stories like SBP's cancellation of the FIBA hosting and the transfer of PBA's CJ Perez to SMB.
Alex Eala is now a major sports star. She's only 15 years old but is already the world's No. 3-ranked junior player. (In tennis, the age cap for juniors is 18.) She was briefly ranked No. 2 before she stepped one slot lower. But there's no doubt that she will soon reach the pinnacle of girls junior tennis and be world No. 1.
If my memory is correct, only one other Filipino has been ranked at the top spot in juniors. That's Manny Tolentino in the 1980s.
To get a better glimpse of Alex's game, I suggest you go to YouTube. Type "Alex Eala" and you'll be treated to every match that she played the last two weeks. And what a treat! Her offensive forehand and impressive retrieval skills are a delight to watch.
Last week in the W15 Manacor ITF Rafael Nadal Academy World Tennis Tour event in Mallorca, Spain, she bested five players (including the No. 1 and 5 seeds) to win her first pro title. This week, she won two more times before losing in the quarters.
She won seven straight matches against much older and experienced ladies — and she's only 15.
No less than Rafael Nadal, who's in Adelaide preparing for the Australian Open, congratulated Alex. This title is a major step forward and adds to her impressive 2020 when she won the Australian Open girls' doubles title and reached the semifinals at the French Open. Unfortunately, no thanks to Covid-19, there will be no Australian Open junior event next month.
But, when the world health situation improves later this year, expect to see another junior Grand Slam title and a world No. 1 ranking for Ms. Alexandra Maniego Eala.