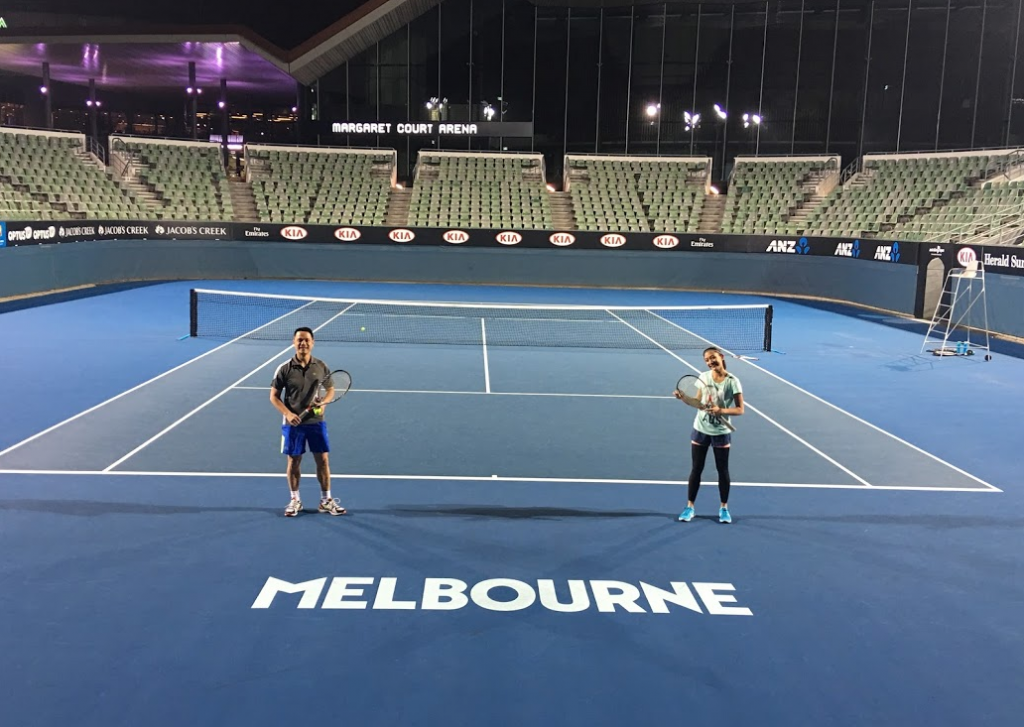 As we Cebuanos celebrate Sinulog today, fireworks will brighten the Down Under sky tomorrow as the year's first tennis Grand Slam begins. It's the Australian Open.
Last June, we had a chance to visit Melbourne  — adjudged by The Economist as "the most liveable city in the world" for six straight years. Is this "world's best" distinction, based on my trip, valid and true? Absolutely.
My wife, daughter and I cycled along the Yarra River for two glorious hours. We parked our rented bike and smelled the flowers inside the Royal Botanic Gardens. We boarded the tram service and toured  — for free. (Yes, free city-wide transport.) We sojourned to Queen Victoria Market, disembarked at Flinders Street Station and strolled along their beautiful parks. No wonder it's often called "Australia's garden city."
Best of all? If you're a tennis fanatic… we got to play tennis inside the Australian Open court.
As soon as we landed in Tullamarine Airport from Sydney, our first objective was to hike the sanctum that I've long wanted to visit for years. Melbourne Park was nearly empty when we arrived past 5 p.m. The gift shop was still open and we bought a few souvenirs. Then, we made a reservation for our most important activity in the city: to play tennis.
Forty hours later, we entered Show Court No. 3 — their largest stadium after Rod Laver Arena, Hisense Arena and Margaret Court Arena. After renting Head and Wilson rackets (not our preferred Babolat brand) and borrowing six balls, our hearts pounded. We were ready. The stadium lights illuminated the stadium like it were 12 noon. Three thousand empty seats surrounded us with Jasmin as ballgirl and me and my daughter Jana swatting backhands. Our rubber shoes squeaked as we danced on the blue Plexicushion surface. Each smashing topspin reverberated upon impact. In my 30+ years of tennis-playing, that was one father-and-daughter experience that I'll forever cherish.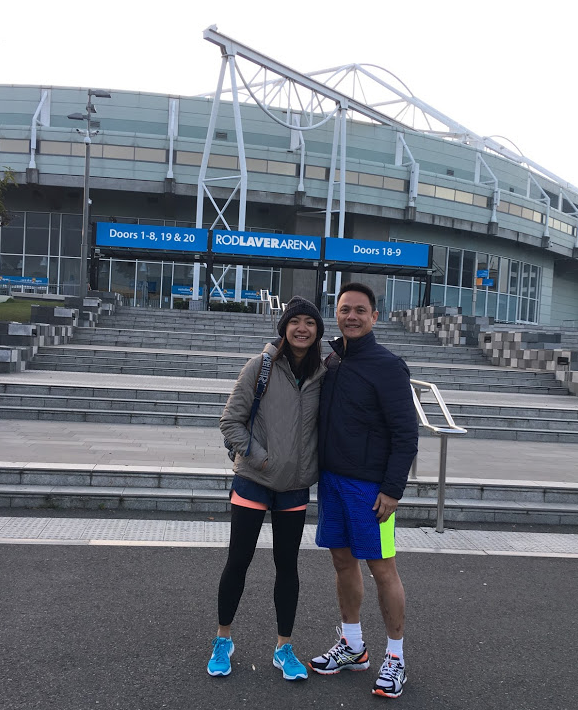 I revisit that memory because starting tomorrow until two Sundays from today, all tennis eyes will be transfixed on Melbourne. It might be Andy or Novak, although I'm praying for Rafa or Roger; it might be Angelique or Serena — regardless of the victor, the sport of tennis will be victorious because of the Oz Open.
An estimated 720,000 spectators will flood Melbourne Park — a venue that's part of a 40-hectare greenland named Melbourne and Olympic Parks (the city hosted the 1956 Olympics).
With tennis, what makes the Australian Open different? Wimbledon is formal and classy, with the attendees wearing suits and dresses and snacking on strawberries in cream. The U.S. Open in New York is humongous. I recall the 23,771-seater Arthur Ashe Stadium. Fabby Borromeo and I sat at the uppermost seats watching Andre Agassi and it's like looking down from the 7th floor of a building. Roland Garros in Paris is played on brown red clay.
Melbourne is hot. Literally. The sizzling heat in January — an oddity because the rest of the planet experiences winter — is often unbearable for the players. Imagine playing for five sets with 40C temperature? Spectators arrive wearing shorts and sleeveless tops. Melbourne is laid-back, unhurried and friendly.