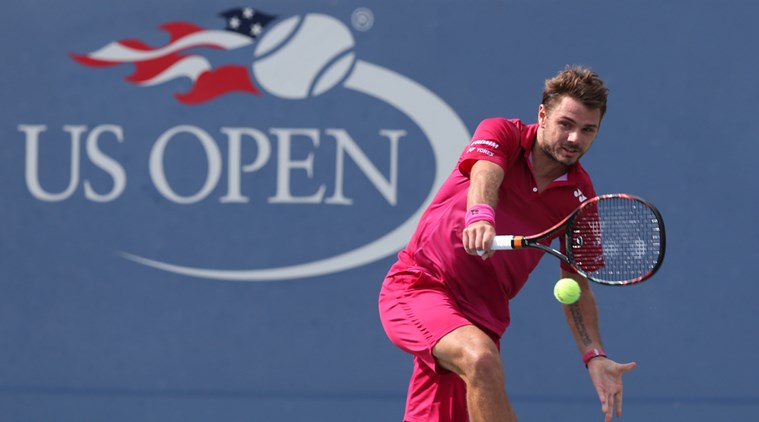 In tennis, when you say "Swiss champion," you refer to one and only one person. That's Roger Federer. No male human being has accumulated more Grand Slam singles trophies (that's 17 major titles) — and is as venerated and esteemed worldwide — as the Swiss Federer Express.
In summer of last year, my wife Jasmin, our daughter Jana and I had the privilege of traveling to one of the world's richest nations that's located at the heart of Europe. Thanks to the incredible hospitality of Fritz Strolz, we got to traverse most of Switzerland in three full-packed days.
As soon as Mr. Strolz — who's now based in Cebu and is married to the dynamic and pretty Pearle — picked us up at the train station in Zurich (after treking by train from Milan), our activities ran non-stop.
We toured Geneva for a day and visited the IOC Museum. We ascended Mt. Rigi, watching from a distance the Swiss Alps capped with snow. We visited Lucerne and Lausanne and were able to see the headquarters of such giants as FIFA (football) and FIBA (basketball). Would you believe, a total of 45 international sporting associations house their headquarters in Switzerland.
A highlight of our Swiss trek: When I disembarked in the Tennis Club of Basel — the venue where Roger Federer practiced his backhands and volleys as a child. The club has multiple red clay courts and, inside the clubhouse, photos and memorabilia of Roger (signed by the tennis artist himself) adorned the walls.
You see, in this land famous for many things world-class — Rolex watches, Swiss chocolates, pharmaceutical companies, Swiss banks — when you mention tennis, the automatic response (much like Philippine boxing equals Manny Pacquiao) is Roger Federer.
Not yesterday. Not when RF is injured and is recuperating from a knee injury. Often relegated as the groomsman of Swiss tennis because he's always overshadowed by the Swiss maestro, it was Stanislas Wawrinka who triumphed at the U.S. Open.
Thanks to the live, two-week-long telecast of the ABS-CBN Sports + Action HD channel 701, I arose before 6 a.m. yesterday to witness the men's final.
How did Wawrinka defeat the almost-unbeatable world no. 1 Novak Djokovic?
First, he's not afraid of Novak. While Roger and even Rafa Nadal seem to have a mental inferiority against Novak (of the last 12 times they've played, Nadal has lost 11), the same is not true with Stan. While he's only won five of the 24 times they've played, those victories have come at the biggest of stages.
French Open 2016. Last year, Djokovic was set to win the only major title that has eluded him. Who stood in defiance to beat him? Wawrinka. At the 2014 Australian Open, it was Stan who not only upset Novak but also beat Nadal in the final to win his first major.
Second reason why Stan's The Man: his backhand. That one-handed topspin is glorious. Even if he's 12 feet behind the baseline, he can wallop that shot and hit a down-the-line winner. John McEnroe calls it "the best one-handed backhand in the game." I agree. And so does, I'm sure, Novak.
Three: He serves big. Not a 6-foot-11 behemoth like Ivo Karlovic, this Swiss still has tremendous power, often exceeding 132-mph with his serve. In the final, he served nine aces to the six of Novak.
Four: He won the bigger points. In break point chances, Stan saved 14 of 17. That's an incredible statistic (and Houdini-like escape) against the world's top netter. At the opposite end, he converted on six of 10 break point chances. This contrast spelled the difference in the match. Had Novak converted on his chances.. he might have won his 13th slam.
Instead, on the 15th anniversary of 9/11, a new champion was coronated in New York.