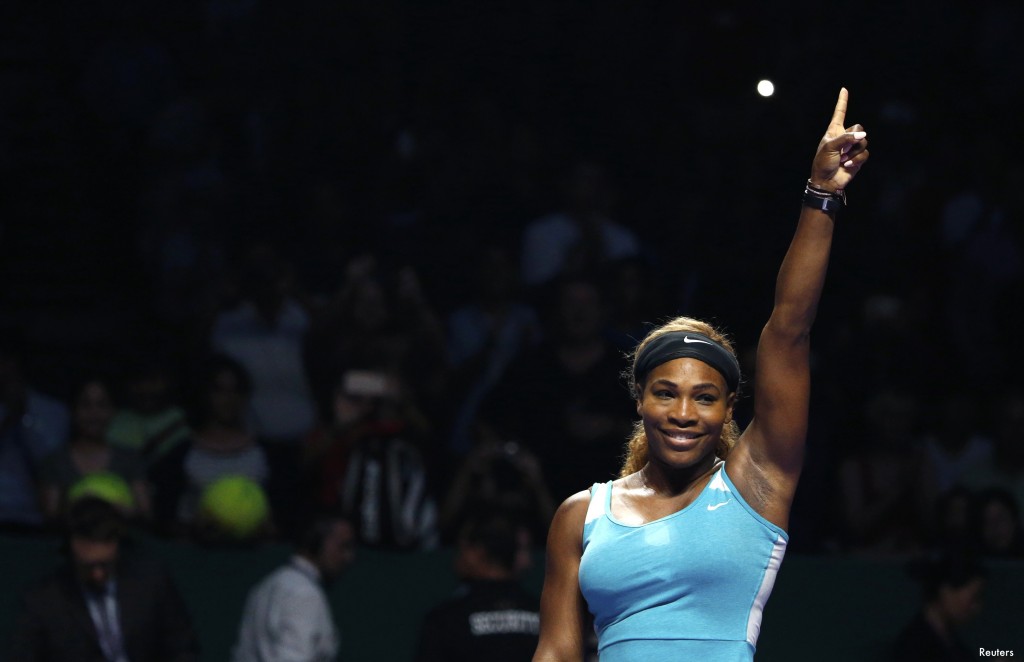 (Reuters)
SINGAPORE — The official wording of WTA is Women's Tennis Association. But the way she's been playing here, they might as well rename it for Serena Williams.
Yesterday at 4 p.m., I witnessed one of the most enthralling matches I've seen in my 20+ years of tennis life.
Caroline Wozniacki had been undefeated all week. She carded a 3-0 record and was feeling confident after beating Maria Sharapova, Petra Kvitova and Aga Radwanska.
Against Serena yesterday during the semifinals, she won the first set, 6-2. While Wozniacki hardly made any errors, Williams was spraying her shots all over the Singapore Indoor Stadium. At one point, Williams was so exasperated with her start that she hit a smash. No, she didn't smash the ball; she smashed her racket. Not once or twice but multiple times that the Wilson racket twisted and formed an unrecognizable form.
Wozniacki was en route to an upset. Having lost to Williams in nine out of the 10 times they've played, this time in Asia, it was to be her time.
Not so fast, said Ms. Williams. After a 3-all tie in the 2nd set, the 33-year-old American sped to a 6-3 victory. One set apiece.
W & W are actually "besties." In proper English, they're the closest of friends. When Caroline was dumped by Rory McIlroy, it was Serena who invited her friend for some beach time relaxation.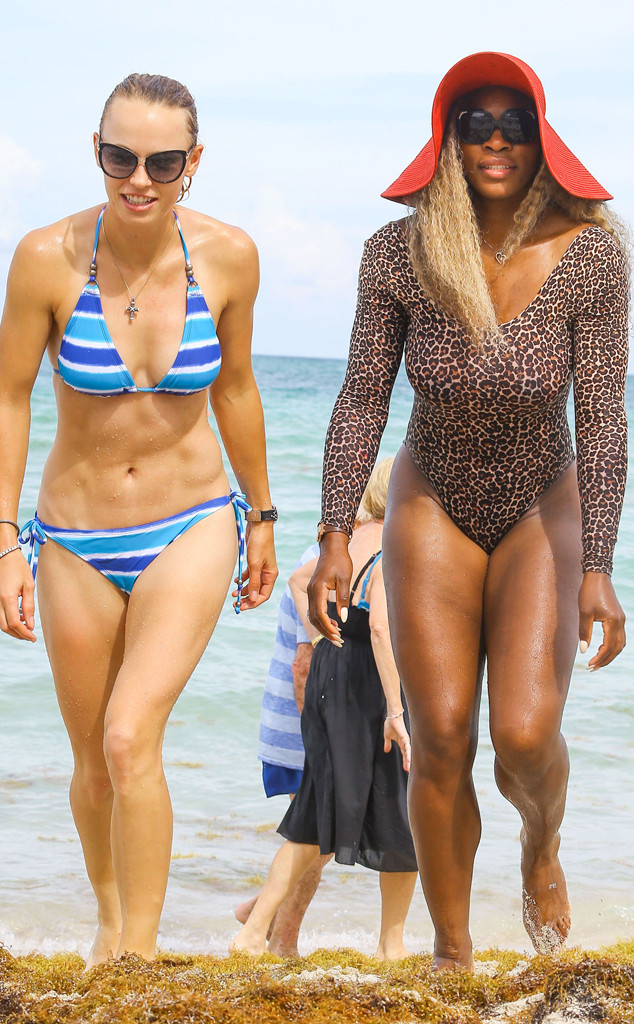 Last Friday night, during the concert of Mariah Carey (here at the neighboring National Stadium), it was these two girls who sneaked out of the Marina Bay Sands Hotel to watch "The Elusive Chanteuse."
Putting their friendship aside hours after that late night out, yesterday's 3rd set could not have been closer. 1-all. 2-all. 3-3. 4-4 and 40-all. At that point, Caroline earned a break point and didn't waste it. She broke Serena and led 5-4.
Jasmin, my wife, who predicted a Wozniacki tournament win when we arrived, was ecstatic while watching at our hotel room.
Seated in the middle section of the 12,000-seater Indoor Stadium, I had other thoughts. I wanted the match to last longer. It was too high-quality a back-and-forth exchange of gunfire for it to end. The Singaporean crowd was pro-Serena. You could here it from their screams… GO, SERENA!
Serving for a place in the finals, Caro was broken. What I find amazing with the 24-year-old Danish star is her running. She doesn't possess the brute power of Serena; what she does own are those amazing legs that never tire. (Next Sunday, during the New York City Marathon, Wozniacki will join two prominent Cebuanos: Liloan Mayor Duke Frasco, running his first 42-K, and marathon veteran Dr. Vic Verallo.)
Third set, 5-all. Wozniacki had another break point and an open backhand shot. She missed. Williams held serve — assisted by 198-kph and 194-kph aces — and led 6-5. Then, a few moments later, it was match point for Serena. What ensued was a remarkable exchange with Caroline attacking and Serena counter-punching. It culminated with the best friends slumped at the net and a jumping volley winner by Caro.
Six-all, tiebreak. At this point, the thousands of spectators realized what they have been witnessing: the best match of the BNP Paribas WTA Finals.
First point, Wozniacki winner. Second point, Williams winner.
The match quality was worth every cent of the S$128.90 ticket that the spectators paid. Then, a couple of the American's errors saw Wozniacki lead 4-1. This is it, we thought. But you don't become the first female player to earn $60 million in prize money without putting up a Battle for Singapore.
Serena won the next five points, including a 201-kph ace. Leading 6-4, this is it! But like a movie thriller whose excitement builds endlessly, Caro leveled the match, 6-all. Finally, the end came at 7-6 when Serena scored the final shot. Serena wins 2-6, 6-3, 7-6 (8).
In today's 7 p.m. final against Simona Halep, is there any doubt who'll claim the W in the WTA Finals other than Ms. W?