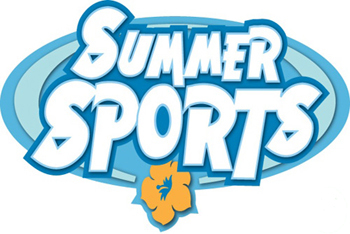 "There are only two lasting bequests we can hope to give our children. One of these is roots, the other, wings." I love that quote. It's by Johann Wolfgang von Goethe, the German writer born in 1749.
I add another gift: Love for sports. This summer, when your children have endless hours and a myriad of activities to choose from, let him or her do sports.
It may be basketball. With the NBA Playoffs now on-going, this would be the best motivation to enroll in a Summer Basketball Clinic. There are dozens of choices.
Swimming is best. It's hot. It's refreshing. It's a must to learn how to swim — in case of emergency. Like basketball, every blue-colored pool in Cebu offers some form of swimming classes. Boxing. Tennis. Dancesport. Let your child choose. What's important is a sport that she'll enjoy. Volleyball is "in" today. With Ateneo's dramatic UAAP victory, volleyball has transformed into a hugely popular game. Karatedo, Taekwondo, Arnis or any type of martial arts are also highly recommended. These sports offer plenty of discipline. They also teach the essential art of self-defense — just in case the unexpected happens.
Whatever the sport, what's imperative is that you keep your children active. This is the disease of today's modern world. Mobile phones. Facebook. Computers. PS4. Chatting. Instagram. All of these gadgets and technological advancements help us a lot — but they also help our children to become lazy, anti-social and, sorry for the term, fat.
"Surfing" isn't what it used to be — the act of stripping off your clothes to balance on a board and be bombarded by wind and waves. "Surfing" today keeps your buttocks planted on the chair, browsing websites while you eat Chippy and drink Coke.
This summer, get out. Do. Move. Jump. Run. Pedal. Swing. Dance. Kick. Jab.
But here's a vital tip: Don't just throw your child into a summer program for the sake of getting him out of your house. Our children need our Presence more than Presents. If possible, enroll in a program together. Play golf together. Swim together. Do. Play. Run 5Ks. Together. This doesn't only teach your child the importance of fitness, but, more importantly, it reinforces your bond.
I remember my now-15-year-old daughter Jana. When she was younger, we engaged in all types of games. Playing baseball using plastic bats in the parking lot. Roller-skating in the garage. Ball-throwing in the bedroom. Football. Swimming at Casino Español. Biking at Family Park in Talamban. Ping-pong. Badminton. And, of course, the game of Li Na … tennis.
Again, I stress: Find an activity that your child likes. Oftentimes, we choose the ballgame that we like. Offer choices.
What happens if your child doesn't manifest any interest in any form of physical activity? Don't force it. Not every child is a Justin Chiongbian or an Enzo Ceniza or an Iggy Pantino or a Rhenzi Kyle Sevillano. Not every child is born athletic or sporty. Be patient. Maybe you, as the parent, should first enlist in a sport to be a model to your child! Aim for the camaraderie and fun that your child will get from joining the summer program. Don't compare. Don't say, "Look at so-and-so, he's a champion! You should be like him!" Too much pressure early-on will discourage, not encourage.
Be encouraging. The goal is to motivate and inspire your children so that, as they grow older and without much forcing, they will value the idea that exercise is good.
Friends. Fun. Familiar faces. These are strong influences. Here's a specific tip: Call the parents of your child's best friends and make "sabot" so they can enroll together. This is a good idea. But it may also have a negative effect: Your child won't learn to meet new friends. He'll be content to mingle with the same circle or barkada.
The point is clear: Get the family moving. Just remember: texting (exercising one's fingers) is not an exercise!