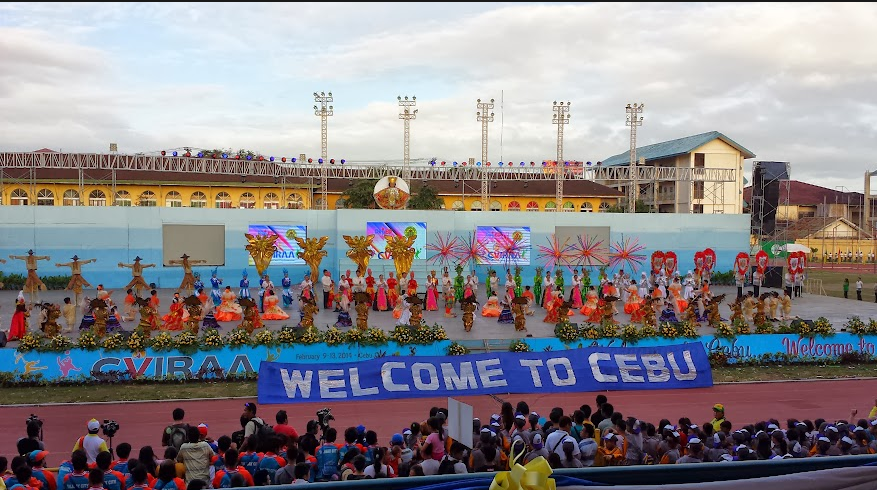 The most powerful man in Cebu City did the most unexpected of acts last Sunday. He shared his cellphone number. Not to one or five or nine guests – but to over 6,000 people!
Mayor Michael Lopez Rama, while delivering his Inspirational Message to the thousands from all over Central Visayas who had gathered for the Opening Ceremony of the CVIRAA, wanted to ensure that every athlete and official was taken-cared of. That, in the event of an emergency, they could call on one person. Himself. As host. No less than the mayor. And so, with a booming voice that reverberated throughout the Cebu City Sports Center, he rattled off his mobile number to a shocked audience…
That wasn't the only surprise of the night. For our Region 7 neighbors, they were treated to a spectacular welcome that only Ricky Ballesteros can concoct.
Five of the top winners of the recent Sinulog competition performed. To us seated at the VIP Section, it was a spectacle watching four schools (Banilad Elem., Apas, Don Sergio Osmeña Sr. and Abellana) and the grand champion, Lumad Basakanon. With perfect weather and a slightly cool breeze that danced inside the complex, everybody was in awe.
It started with a parade at 3 p.m. Just like the Olympics, the various contingents walked from Fuente Osmeña towards the CCSC. The students – elementary and high school athletes – circled the oval.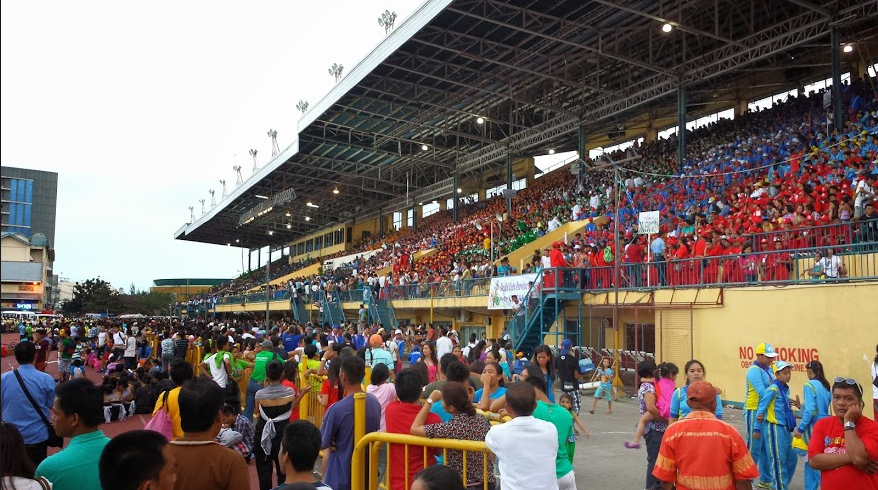 Each delegation wore their unique colors. As they stood on the giant stage, they faced the audience then performed a short chant. Take Carcar City. Theirs was "Pao… pao.. pao!" It was a shortcut for "ampao," the famous rice cake of Carcar.
Negros Oriental Governor Roel Degamo walked with his delegation. He was there with DepEd chief Dr. Sal Jimenez. As hosts last year (including hosting the 2013 Palarong Pambansa), it was their duty to formally turn-over the event to Cebu City.
Mayor Rama walked with his athletes. Dressed in the full gear of the CEBU CITY NINOS – yellow and green shirt, jogging pants and cap – he also wore a bright neon orange hi-cut Nike basketball shoes. With a whistle hanging on his neck, he often pulled it upfront and whistled the Sinulog beat.
Vice Mayor Edgar Labella also wore the full attire. CCSC Chairman Edward Hayco led Team Cebu City.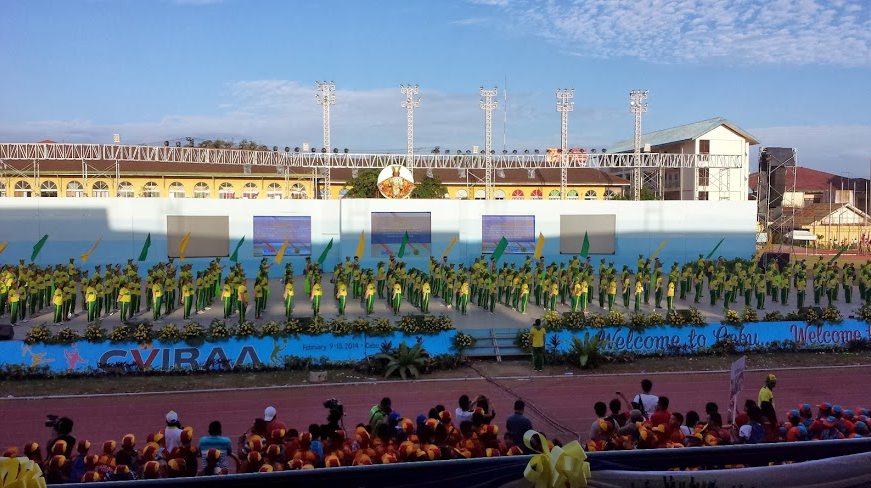 The CVIRAA is one of the biggest grassroots sporting events of our region. It encompasses every major sport. All municipalities and cities are represented. Led by the Dept. of Education (DepEd), all 19 divisions are represented. More than 10,000 athletes are in Cebu City this whole week to compete.
DepEd Cebu City Division Schools Division Superintendent Dr. Rhea Mar Angtud gave a beautiful speech saying that, despite the twin destructions of the typhoon and the earthquake, these won't stop us from gathering and competing. Physical Education and School Sports (PESS)-7 chief Vivian Ginete had an important role: she introduced every delegation, including their heads and top officials. Finally, top DepEd official (Director III) Dr. Carmelita Dulangon rendered a message without any notes. She was very inspiring, speaking from the heart. Among the athletes, our home's 15-year-old tennis champ, Jana Pages, was chosen to lead the Oath of Sportsmanship.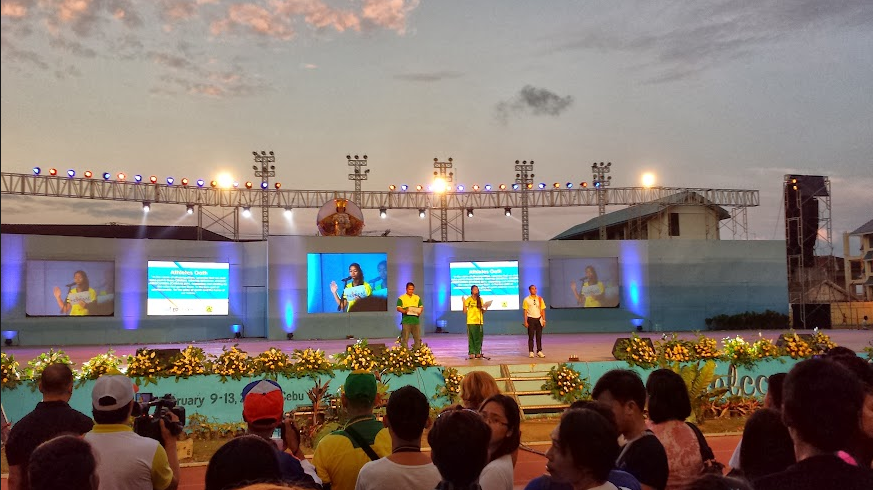 Then, another spectacle – the lighting of the torch, led by volleyball star Ulyross Lopez. Patterned after the Barcelona Olympics, two lighted sticks zoomed from the front to light the cauldron.
Moments later, during the finale and while watching Lumad Basakanon perform, I whispered to my seatmate: "Mayor Mike, it's been 14 years since we last hosted the CVIRAA."
It's about time! he replied. The Palaro, next? I asked. Visayas is hosting in 2016… and the last time we hosted was in 1994 – or 20 years ago. He answered, like he often does, with a smile. I'd take that as a Yes.