Jonas is dead. Only 16, he is forever gone. Not by accident. Not by disease. Not by Yolanda or some type of calamity or 7.2 earthquake — but because of this cruel sport that may not be for kids.
Jonas Joshua Garcia wasn't supposed to box. It was his twin brother Ralph Raven who was set to join the regional meet of Central Luzon. A fourth year high school student from Bulacan, Garcia competed in the CLRAA boxing event. In the first round, his nose bled. Go on, he was told. In Round 2, he felt dizzy and the bloody game was stopped. But it was too late. Rushed to the hospital, he turned comatose. Days later, DepEd announced the most painful of broadcasts: he's gone.
Boxing has not been scrapped from the 2014 Palarong Pambansa. Not yet. It may be. Maybe for the special reason to honor the memory of Garcia, it should be. Today, boxing is under immense DepEd scrutiny, declares the Assistant Secretary Tonisito Umali. According to reports, boxing is not the only sport that is being examined for being unsafe to youngsters. Also under threat are taekwondo, wushu, arnis and wrestling.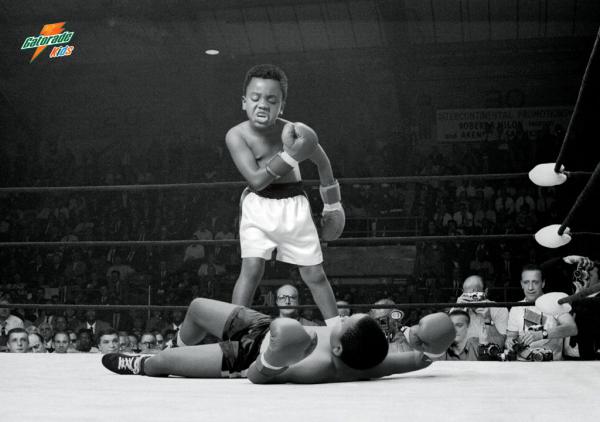 This may be an overreaction. But this is valid. A parent's loss can never be recovered. This incident should be debated upon. It often takes a painful moment for the public to pause, reflect and study. Should children do combat via full contact sports? Pacquiao was 14 when he started. But he's Pacquiao. Is boxing too dangerous for children at such a fragile age?
Let's examine what the U.S. and other developed nations do. At what age is boxing allowed? What additional safety gear do they wear? Our referees and officials and doctors manning these bouts: how qualified are they? If our rules get stricter because of this death, the next challenge is enforcement. You know the saying, "The Philippines has so many laws. Our problem is implementing all of them."
This case is similar. If boxing isn't banned, as the congressman from Sarangani says it shouldn't, then how do we ensure, in every town or mall or school, that it won't kill again?