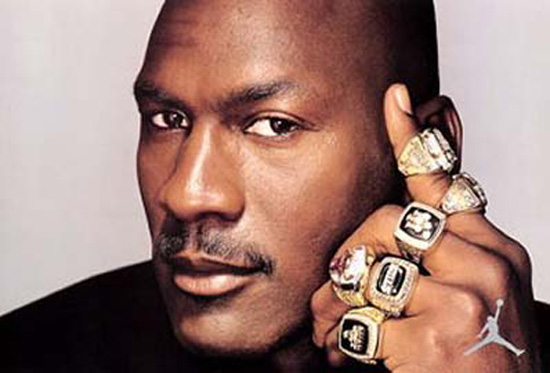 Michael Jordan? Yes. Today's version. The way King James played two days ago reminded us of His Airness. He unleashed 3-pointers. He soared for lay-ups. He drilled 18-footers as effortlessly as free throws. The entire world's basketball population — hundreds of millions of us, earthlings — expected the best from our planet's best. He delivered.
It may be premature to compare MJ to LBJ — No. 23 had six NBA rings and five MVP awards compared to No. 6's two rings and four MVPs — but the way LeBron played on the biggest game of his career was vintage Jordan.
The pressure of that winner-take-all Game VII was unbearable. LeBron had been ostracized for his transfer to Miami. He has been labeled as "Choker" for the occasions when, with seconds left on the clock, he'd rather pass than drive.
LeBron's performance this season (26.8 PPG, 8.0 RPG, 7.3 APG), in these playoffs (25.9 PPG, 8.4 RPG, 6.6 APG) and especially with his Game 7's output of 37 points (five 3-pointers) and 12 rebounds — these numbers should silence the harhest of critics.
LeBron is the world's greatest athlete today. That's undeniable. Nobody comes close. But as examplary as his statistics reveal, what I recently found most remarkable about the 28-year-old is this trait: He's humble.
Yes, LeBron is a nice guy. If you listened to his post-game interviews, he didn't call attention to himself. He thanked his teammates. He applauded San Antonio. He used the words "I'm blessed" like a priest would in a homily. LeBron is blessed. He knows it. We know it. But what's amazing is that he doesn't put extra focus on himself — unlike Kobe and, at times, Chicago's No. 23.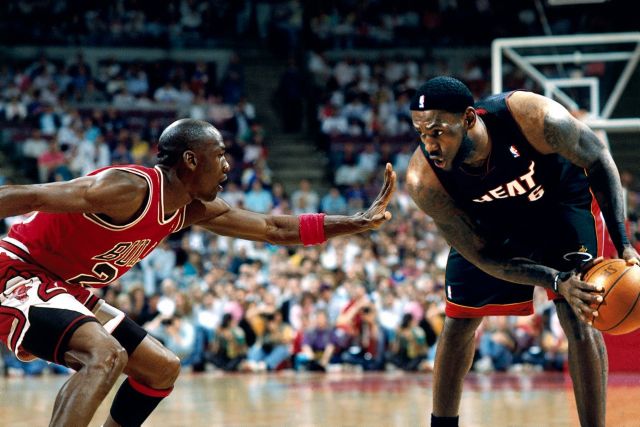 In line with this selfless attitude, he's also not "buaya." (Again, sorry to Kobe fans but this differentiates the two.) Didn't we often complain that he looks to pass more than to score?
LeBron is like a little kid in Disneyland. This amusement park is called the American Airlines Arena. "I'm from Akron, Ohio. From the inner city. I'm not even supposed to be here," he says, with all gratefulness. When he was asked in the press-con what motivates him, he said that he plays the game "to inspire the youth to play basketball or to become better at what they do." Perfect. He knows his role — to be a role model.
GAME 7. Didn't the final game mirror the entire NBA Finals series? Every single minute was close — until the final moments. One team wouldn't lead by more than four. It was the same in the entire series. But in the end, in James vs. Duncan, the current MVP defeated the former MVP.
James converted on his jumpers. Duncan missed two nearby attempts that could have tied the game at 90 in the final minute. The Spurs didn't score another point. It was that close. "Probably, for me, Game 7 is always going to haunt me," Duncan said.
What I enjoyed most about the NBA Finals — one of the most-followed in history — was because so many players emerged as heroes. Ginobili in Game 5. Wade in the fourth game. Danny Green's record 27 3-pointers. Tony Parker's heroic basket in Game 1. Miami's Big 3 scoring 85 in Game 4. And, of course, the one shot that will forever be etched in our brain's internal hard drive: Ray Allen's 3-pointer in Game 6.
In Game 7, apart from LBJ's 37 points (scoring nearly 40 percent of the Heat's entire team score), the hero was Shane Battier, who made six of eight 3-pointers. "I believe in the basketball gods," Battier said. "I felt they owed me big time." Like I said, a different MVP for each game. (Interesting stat: among all the Miami players, only five scored last Friday; Allen, Miller, Haslem and Bosh had zero points!)
How about Kawhi Leonard for the Spurs? With Tony Parker a non-factor (him scoring only 10 points will not win the trophy for his team), it was the 21-year-old who aggressively attacked and scored a crucial 3-pointer in the dying minutes. Like Paul George of Indiana, Leonard will be a youngster to watch.
But that's in the future. For now, there's only one champ with the initials "MJ."
Mr. James.