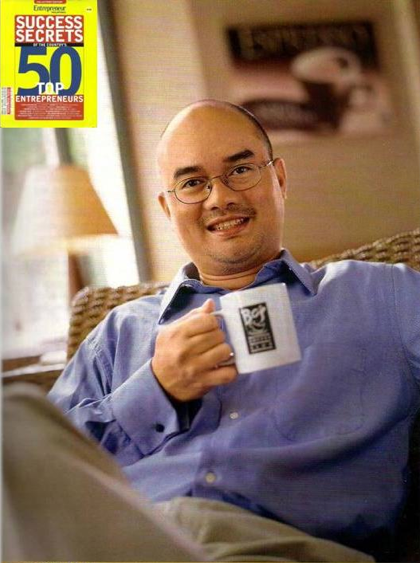 Steve Delantar Benitez and I are members of the Brotherhood of Christian Businessmen and Professionals (BCBP). We call each other "Bro." Well, it might as well be "Brew." Because when we talk of a business that's brewing, nobody is more celebrated.
Bo's Coffee started in 1996. Today, with 56 branches and 4 to 6 more opening before yearend, it is the nation's No. 1 homegrown coffee chain.
"Being a national brand is challenging," Steve admitted, as he helps manage outlets in Manila, Cagayan de Oro, Bohol, Tacloban, Davao, Iloilo, Pagadian, Bacolod and Cebu. "What might work in one place may not work in another region. The key is to adapt and localize yet being consistent in delivering our brand experience."
Ahh, experience. I love coffee. You do, too. And the magnetic pull of Bo's is often attributed not just to their Caffee Cappuccino or White Chocolate Mocha — but to the "experience." The ambience, it's called, or "the look."
This 2013 — the 17th year of Bo's — Steve is embarking on another new look, "our 5th generation store design," he says. "We are adapting to the lifestyle of the current generation of the coffee market, young and vibrant."
Steve, 46, is excited about the reinvention; he'll expand their breakfast, bakery and dessert lines, plus, to differentiate the brand from American giants like Starbucks and Seattle's Best, he'll focus on the company's strength: Being Pinoy.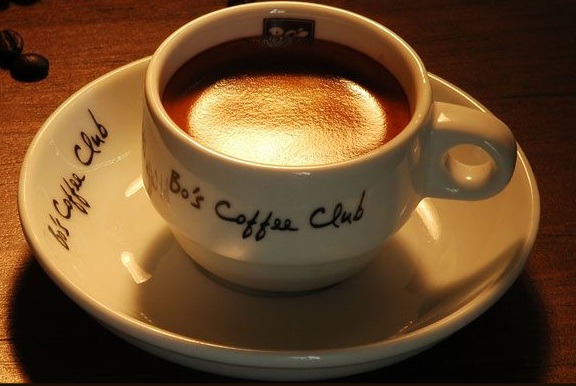 "Bo's will continue to showcase the best of Philippine Coffee," Steve said. "We have introduced the 'Philippine Coffee Origin' in Manila, and in Cebu as we launch our new designed store in July. The first Origins will come from Benguet, Sagada, Mt. Matutum and Mt. Kitangland."
Here's the strategy: If Starbucks brags about beans flown from Kenya or Guatemala, Steve is proud to showcase our own.
"What's fascinating about these Single Origin Arabica beans is that it enables coffee lovers to get to know the featured places in a different way through its flavor profile," wrote the blogger, MomsHug (momizhugcom.blogspot.com).
"Sagada, for example, has a sweet, nutty, and well balanced taste, with hints of chocolate and fresh tobacco. Benguet, which is near Sagada, is also well balanced, with herbal notes. Mt. Matutum, which is located in Mindanao, features a berry-like and spicy taste, and Mt. Kitanglad, which is also in Mindanao, is perfect for coffee drinkers who are looking for something light and nutty, with a hint of floral undertones."
Another concept that Steve has introduced is the "pour over method." In this era of push-button, here's-your-cup-in-15-seconds machines, Steve is embarking on a back-to-basics style.
The "pour over method," literally, means manually pouring the coffee. "It requires precision, a steady hand, the right water temperature, and the right circular pouring motion," explained the writers behind the blogsite, The Pickiest Eater.Net. "They say it's the best method for their Philippine Origins product line. It's also the most basic way to brew coffee and what's nice about it is you can brew by the cup."
TIPS. Steve isn't all-work. When not traveling, he spends a lot of time with his wife, Geraldine "Din-Din" Oliva, (some say "BO's" means "Benitez-Oliva") and their children, Hugo, Daniela and Vito.
Finally, I asked the CEO for tips. Steve gave four:
1) Pursue your passion. And be imaginative in pursuing it.
2) As your business grows, wisdom comes not in grabbing every opportunity but saying no to the wrong ones. It is easy to grow but saying no is difficult. Stay true to your core business.
3) Make your business relevant not only to your customers, but to your community as well. Be socially and environmentally responsible.
4) What got you to where you are, may not be the same factors that will get you to the next level. In the cycle of entrepreneurship, your strength at the beginning may become the obstacle to growth. When you hit this point, complement your weakness with the strength of others. Be open and humble.