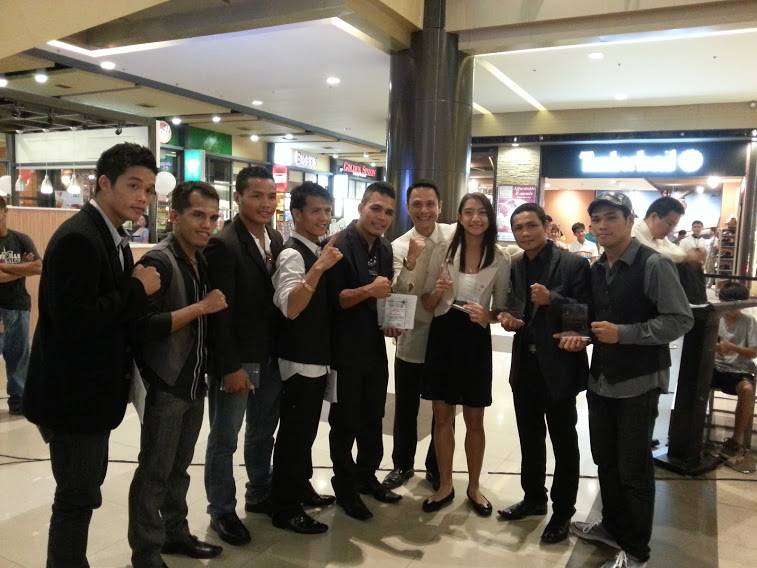 Last Sunday afternoon at the full-capacity North Wing Atrium of SM City Cebu, I stepped on stage and faced over 500 athletes, parents and spectators. As the outgoing president of the sportswriters group, I gave a speech. Here's what I said…
Maayong hapon kaninyong tanan! Welcome to the 31st SAC-SMB Cebu Sports Awards. I am so excited and happy for all of you here. This day will be a day that you will remember for a long time. After thousands of hours of training and sweating, we come here to celebrate your triumphs. But before we ask you, the awardees, to come up on stage, I'd like to recognize a few groups of people.
First, I want to ask all the PARENTS to stand up. All the dads, moms, lolos, lolas.. Let us give them the loudest applause of the afternoon. Dear athletes, you would not be here and you would not be who you are today if not for your parents. Your parents have given up so much — of their time, effort, resources — to help you.
On a personal note, let me tell you a story. Twenty four years ago, when this event was still the 7th Sports Awards edition, I sat there just like you, ready to receive my Special Citation Award. The sport was for tennis and I was only 16 years old. Then, I was ranked No. 5 in the country in my age category. That was 24 long years ago — and I know many of you were not born yet at that time!
Today, I stand here not only as a sportswriter but more so as a proud parent because seated among you is a Special Citation awardee… also for tennis. She's 14 and was ranked No. 4 in the Phils. I'm talking about my daughter Jana.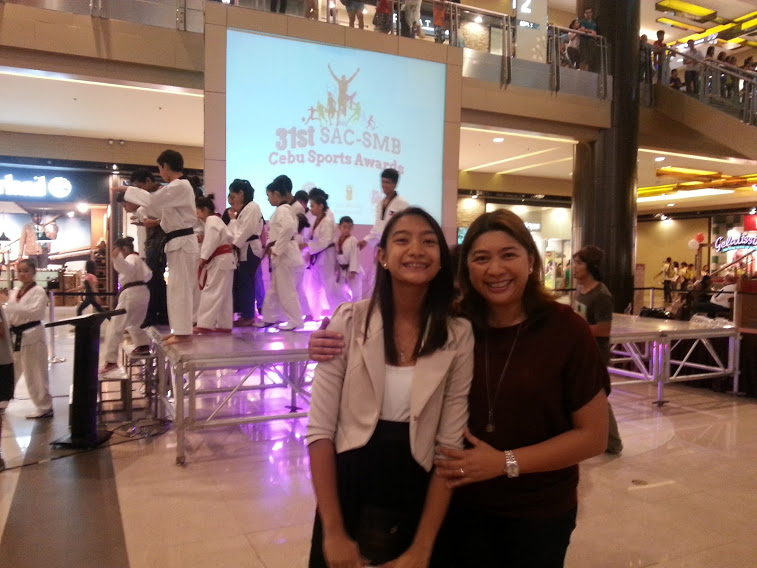 My wife Jasmin and I cannot be prouder — just like all the parents here today. And so this Awarding is not just an awarding for the athletes — but also for us, dear parents.
Next, I want to honor my fellow SPORTSWRITERS. You read their names in the newspapers and see their photos with their sports columns. But I'd like you to personally meet them today… Mike, Caecent, Edri, JunMigs, Rico, Iste, Jingo, Marian, Rene, Mars, Boy, Salven…
These are the men and women who write about your stories; your defeats and triumphs. They've published your photos. Many of their articles, you've cut out and kept. Many years from now, when you have your own families, you'll let your children read about articles they wrote.
Earl Warren, the former US Supreme Court Chief Justice once said, "The front page records nothing but man's failures. The sports page records people's accomplishments." Very true. Let us clap for the men and women who bring us good news…
The third group I want to honor are the AWARDEES. Let me give special mention to football. This weekend is a major one for football. Yesterday, the Aboitiz Cup finals were finished. Tonight, there's the CFA General Assembly. We have no less than the top officials of Philippine football here with us, led by the PPF president Nonong Araneta, the PFF Sec. Gen. Edwin Gastanes, and Dan Palami, the team manager of the Azkals. And, of course, our presidential awardee, Engr. Ricky Dakay.
Football is the world's most popular sport. And thanks to these men, football is becoming the most popular sport in Cebu and in the country.
To all the awardees, let me tell you this: you are all different. Look around you. I want you to look left, right, back. Smile at each other. You come from different sports. You each have your own expertise. But as different as you are, you share one thing in common: Sacrifice.
We are here today to honor your sacrifices. Because while your friends go malling, you're under the sun for four hours training. While your family members are asleep, you wake up at 5 A.M. to run. While your classmates go home from school early and watch TV, you stay in school late to dribble or kick and practice.
There's a saying: Life is like an echo. What you send out, you get back. It's the same in sports: What you give; the sacrifices you make — you get back. We honor your sacrifices. We celebrate your sacrifices in this Cebu Sports Awards. Congratulations!