I just read, "Will Your Soccer Club Ever Meet Again? A Guide to Outdoor Sports This Summer," an article penned by Christie Aschwanden (of the website Elemental). It will help me explain the Covid-19 hazards of certain sports.
BASKETBALL. This sport is risky. You're in close proximity to each other; you may wear masks but there's sweat jumping off your body and you're breathing hard beside one another. Plus, you've got one ball that's being passed around.
You must have read about Japeth Aguilar, Thirdy Ravena and their group playing 5-on-5 last week. They got fined and reprimanded. Solution? Shoot hoops alone. Or invite a family member and play one-on-one. 
TENNIS. In a previous article, I labeled tennis as low risk because you're standing 78 feet away from your opponent. But I'm mistaken.
"If you're sweating and touching your mucous membranes and then touching the ball, you could potentially spread the infection on the tennis ball," read the article; that quote was by Syra Madad, a special pathogens specialist at NYC Health + Hospitals.
You can use your racket to pick up the ball and pass to your opponent. The problem is: how are you going to serve? Ha-ha. You need to touch the ball. The USTA offers a few tips: stay six feet apart, wash hands before and after playing, and don't touch your face.
FOOTBALL. To play an 11-A-Side game might not be permitted until the vaccine is out. This is because football is a contact sport. Although less risky than basketball because the field is much bigger, you're still pushing each other shoulder-to-shoulder in 90 minutes worth of close contact play. The advantage of football is you don't touch the ball with your hands. Still, it's best to pick a partner, find an open grass area and just kick the ball to each other.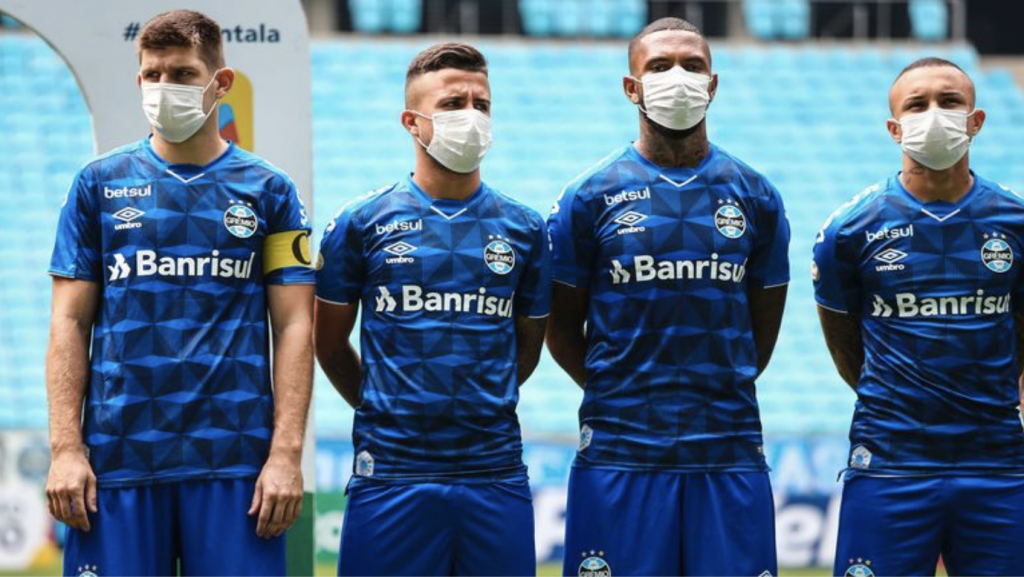 RUNNING. This is one of the safest because it's an individual pursuit. If you run alone in a park, you're in a very low risk situation. And even if you're with two other runners, it's safe as long as you keep distance. It's even safer if you wear a mask. (I wrote an article about that last month; I couldn't breathe and had to take off my mask.)
BIKING. "Cycling is one of the safest things you can do, because you're outside and there's lots of airflow, Snoeyenbos Newman (an infectious disease physician at the University of Washington) says," the article reads.
If you can bike alone and wear a mask, you're at your safest. But even if you ride with a group, it's the same advice: keep a distance of six feet. It's also advisable not to be directly behind another cyclist because the respiratory discharges can fall on you from the rider's slipstream. Lastly, no sharing of anything: food, water bottles, gels and bike pumps.
SWIMMING. "There's very little risk of getting Covid-19 from water," says Ms. Aschwanden. And since swimming is the most individual of sports, you're safe, right? Yes, underwater. But while outside, beware. The shower areas or locker rooms are usually space spaces and you're near people.