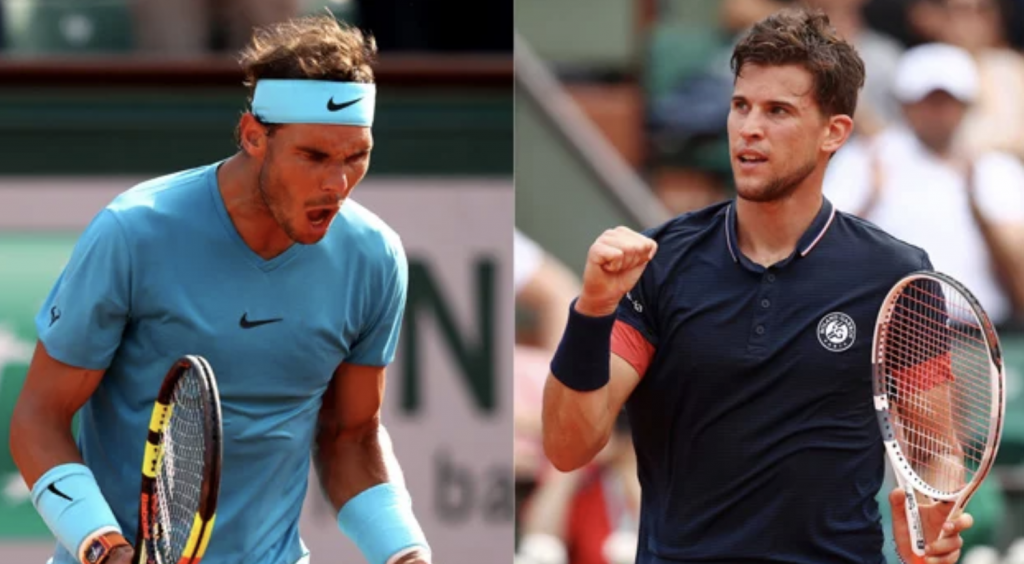 Tennis fanatic or not, you've got to watch the French Open men's final tonight at 9. If you don't have cable TV access, try live streaming. Just a few Google clicks will lead you to several real-time options.
With SkyCable, while I complained before when the NBA coverage was cutoff, this time with Grand Slam tennis, there's much rejoicing. Thanks to the Fox Sports HD channels, we get two simultaneous matches (channels 758 and 759). One shows the Philippe-Chatrier (main) court and the other, in Suzanne-Lenglen. To those who've been watching the past 14 days, aren't the games scheduled perfectly? They start at 5 p.m. and run throughout the night. The problem is, if you don't sleep late (I normally sleep at 11), then your sleeping pattern is disturbed with the late night drama.
Roland Garros (the other name of the French Open) is the toughest among tennis' four majors. It's played on slow red clay where the ball bounces high and is softened by this dusty material — which means more rallies and shots executed before a point's completion.
Marco Cecchinato is the biggest surprise. Prior to his defeat of Novak Djokovic and semifinal finish, he had never won a Grand Slam match. If you didn't catch his game against Djokovic, find a YouTube clip and watch the exerpts. Drop shots. Slice backhands. Angled forehands. The match was not your boring bang-bang type — credit the Italian's flair and creativity, like Fabio Fognini — it was exhilarating.
Diego Schwartzman? He's named after his fellow Argentine, Mr. Maradona. Both are diminutive, standing the same at 5-foot-6. Diego The Tennis Player nearly concocted the mightiest upset in sporting history when he led Rafael Nadal, 6-4, 3-2 in the quarters. The rain poured, much to the Spaniard's delight, and Diego's upset try was doused in futility.
Which brings us to tonight: Dominic Thiem vs. Nadal.
"He's a big favourite against everybody," said Thiem, when asked about Rafa. "Still, I know how to play against him. I have a plan."
Thiem is confident. Only 24, he's ranked world no. 4. And, as pointed out by my best buddy Jourdan Polotan yesterday, the Austrian has defeated the Spaniard multiple times. While Nadal has won six of their matches, Thiem has won thrice — and all their previous matches were on clay. Thiem's biggest morale booster? He beat Nadal last month in Madrid, 7-5, 6-3.
My prediction? I answered Jourdan this word yesterday: "Irrelevant." Thiem's latest win and his upbeat attitude are irrelevant. Paris is 3 out of 5 sets. There's a reason why Nadal's record is 10 trophies and only two losses (Soderling and Djokovic). He might call Mallorca his home but his heart and spirit reside in Stade Roland Garros.
Three years ago, I was fortunate to have watched three days of action in Paris. I watched in awe of Nadal's every match. He sweats profusely, sprints like an unleashed dog, spins his strokes with that wicked wrist snap.
Expect Rafa to collect his 17th major.. drawing him closer to the 20 owned by his friend Roger Federer.