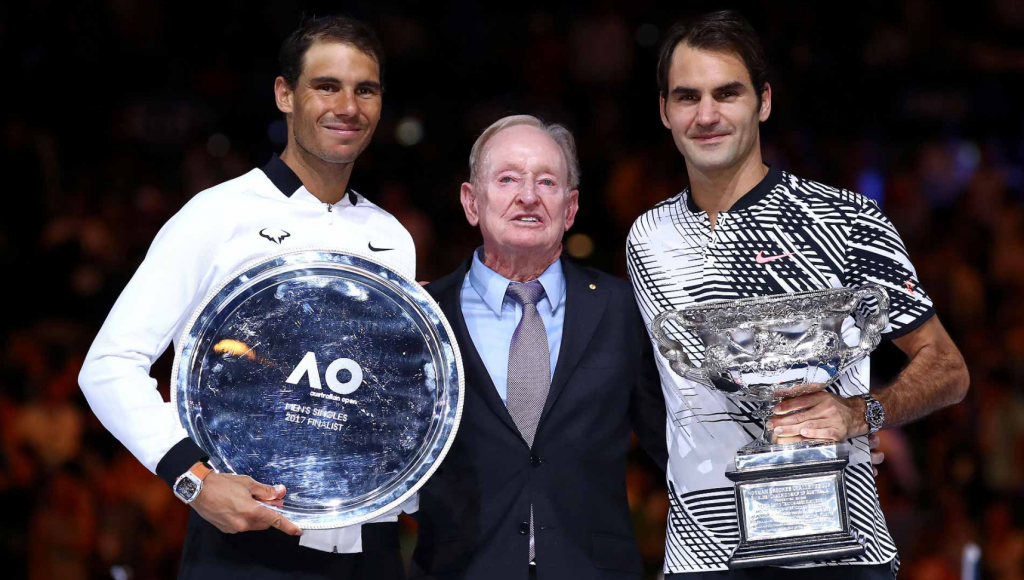 (Getty Images)
At the 29th SEA Games, our Philippine netters pocketed two silver and two bronze medals. Clarice Patrimonio reached the women's singles finals but got clobbered, 6-0, 6-1, by Luksika Kumkhum of Thailand. The heartbreaker was the men's doubles. With Treat Huey unable to join, our top duo was Ruben Gonzales and Niño Alcantara. They played the Ratiwatana twins, Sanchai and Sonchat, in the finals last Friday. The Pinoys lost a thriller to the Thais, 6-4, 2-6, 10-7. That 10-7 is not a third set but a super-tiebreak. We got two more bronze medals: mixed doubles (Denise Dy and Ruben Gonzales) and women's doubles (Katharina Lehnert and Denise Dy).
US OPEN. In New York, it's the final Grand Slam tennis event of 2017. The biggest news? The injuries. Among those who are out include Murray, Djokovic, Wawrinka, Raonic and Nishikori. Why these many withdrawals? Tennis is one-on-one. You can't get substituted like soccer or volleyball. Coaches aren't even allowed inside. You play on grass this week, on red clay the next, shift to hard courts after; there are indoor and outdoor venues and you sprint back and forth for 3 hours; all these take a physical toll on an athlete's body.
Rafael Nadal is the world's No. 1. This is incredible. At 31, he was battered with injuries last year. He withdrew from the 2016 French Open and from Wimbledon. Ranked as low as No. 9 last January, in just several months, he has overtaken everyone.
Roger Federer is even more impressive. He won the Australian Open and Wimbledon and he's favored to win a sixth US Open crown next Sunday. Aged 36 and 31, Roger and Rafa are defying the conventional wisdom that athletes can't last long. Bjorn Borg retired at 26. Pete Sampras left at 31. Federer and Nadal are able to extend their careers because of proper scheduling. Injured? They stop and take an extended vacation. Tired? They don't play the following tournament. They space out their commitments and listen to their bodies. It's called wisdom from old age.
How does the US Open compare to the other majors? It's loud. It's filled with thousands of people crisscrossing the Tennis Center inside Corona Park, a colossal venue of 363 hectares in Queens. The Arthur Ashe Stadium is the largest tennis stadium on this planet, seating nearly 24,000. I remember watching with Fabby Borromeo at the top-most bleacher and Andre Agassi looked like an ant! It's summer in New York today and the weather can get scorching hot. So the spectators wear sleeveless shirts, baggy shorts and sandals. They drink Heinekin. Because as formal as Wimbledon is, the US Open is the opposite: it's noisy, high energy, pump-fisting tennis.
Among the men, I'd love to see an Alexander Zverev or Dominic Thiem win the $3.7 million singles champion's prize money. Among the women, Serena Williams is pregnant. This gives everyone a chance. The first round match to watch? Simona Halep and Maria Sharapova. If my Google research is correct, this match should be shown at 7 a.m. today at Fox Sports.
As for Treat Huey, our best-ever Filipino-American doubles specialist who was ranked as high as 18 in the world (he's now 62), it's the same sad news as Djokovic and Murray: Treat Huey has withdrawn due to injury.