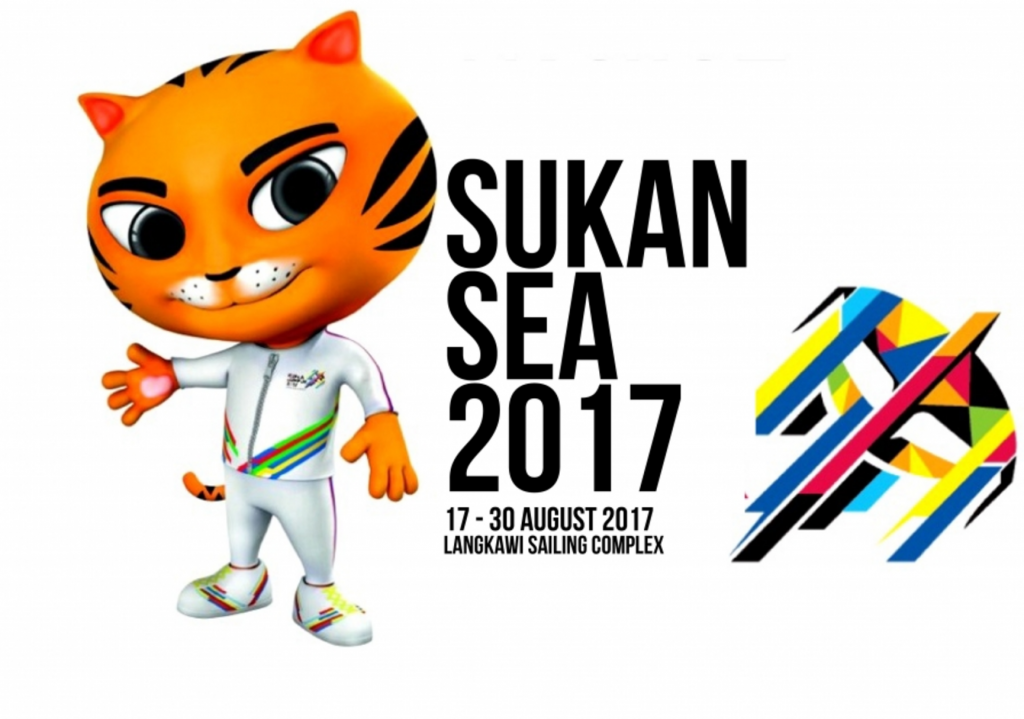 The Southeast Asian Games is held every two years. For the 29th edition, Malaysia is hosting 11 nations this August 19 to 30. There are nearly 5,000 athletes competing in 38 sports and 404 events and this will be the sixth time for Malaysia to host.
I've been to Kuala Lumpur once. This was 10 years ago to watch Roger Federer play Pete Sampras in the event, "Clash of Times." Kualu Lumpur is impressive. With the Petronas Towers soaring above Malaysia's capital, KL was named by CNN as the "world's 4th best city for shopping." It is also the seventh most visited city on this planet.
With the SEAG, the opening ceremonies will be this Saturday, the birthday of the best man in my wedding, my brother Charlie. Since Kuala Lumpur was awarded the hosting in 2012, it has prepared relentlessly. The main arena is the Bukit Jalil National Sports Complex, about 20 kms. from the city center, and its 1988-built stadium boasts of 87,411 seats.
An estimated (in Phil. pesos) P19 billion was allocated by Malaysia to prepare the infrastructure of the SEAG host nation. (Of the 36 venues, 19 will be in KL and 10 will be in Selangor; the other host-cities include Putrajaya and Negeri Sembilan.) To help save cost, they've upgraded existing facilities instead of building new ones.
There will also be no "athlete's village" where Mary Joy Tabal, Alyssa Valdez and our flag-bearer, Kirstie Elaine Alora (of taekwondo), will stay in. The host country decided not to spend billions for new facilities that often become "white elephants." Instead, they're decided to house all the athletes, coaches and officials in dozens of hotels scattered near the venues.
Major sporting events are all about volunteerism. I've seen this first hand in the Olympics. For next week, when the announcement was made asking for volunteers, they received 50,000 online applications. Only 13,000 were chosen. But this tells us of the spirit of volunteerism of the Malaysians.
With the sporting events, there will be a total of 404 events in 38 sports. The choosing of which events to include, largely dependent on the host country, is often controversial.
One example is Indonesia. Back when it hosted the 2011 SEA Games, they included numerous non-Olympic events which resulted to them winning 476 medals, including 182 gold medals. They ranked No. 1. Two years later in Myanmar, their tally dropped by nearly half to 258 medals and, worse, in Singapore 2015, they collected only 182 medals (and 47 gold).
With next week's hosting, I'm unsure if Malaysia is doing the same. But Thailand's representative, Charoen Wattanasin, was quoted as saying last year, "Malaysia is taking advantage of other member countries. It has opted for its favourite sports — events in which it has high hopes — in the Games. It has a clear mission to get the medals from every sport in the Games. Even many traditional sports are missing. It is disappointing that Malaysia has ignored some good events as well."
Speaking of our pride and joy, Mary Joy Tabal, did you know that Malaysia was planning to exclude the marathon in the SEAG? But thanks to an online petition from the running community, the 42K is back. Even better, the organizers will include the general public with 15K and 5K runs on the same marathon day, August 19.