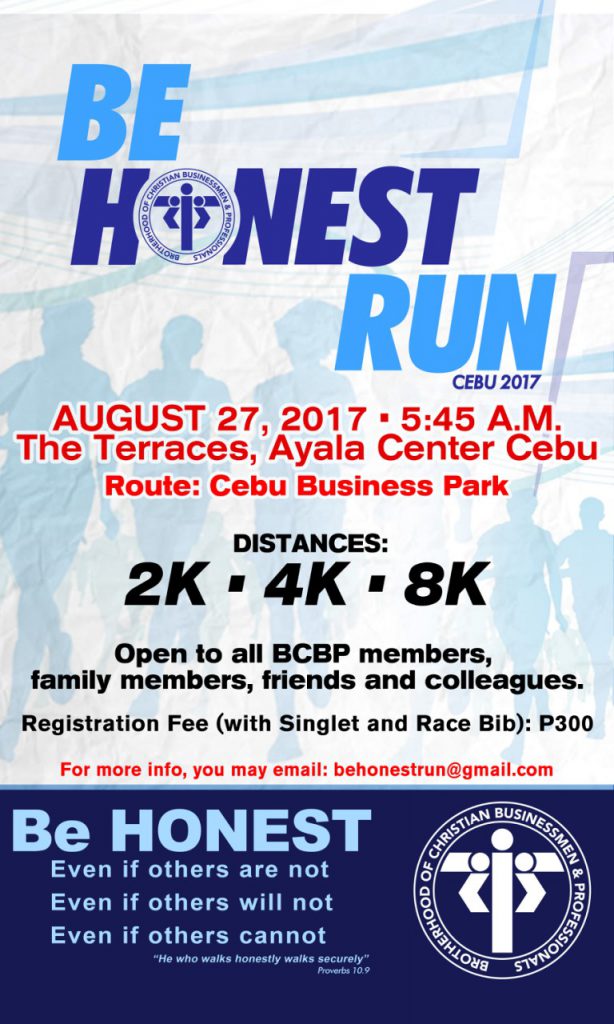 Spelled in full, BCBP stands for the Brotherhood of Christian Businessmen and Professionals. The BCBP was founded 37 Julys ago when a group of gentlemen met for breakfast at the Makati Sports Club. The gathering became a weekly habit as the business personalities, who initially numbered 24 men, grew. This was in July 1980.
Thirty seven years ago this month, the BCBP is a large Catholic charismatic organization numbering over 20,000. From Makati, the brotherhood has sprouted with 106 chapters and 35 outreaches and has gone international: there are BCBP breakfasts and missions in Jakarta, Canada, Bangkok, Singapore and in various cities (Los Angeles, Chicago, New York and more) in the U.S.
Here in Cebu, led by pioneers such as Jojo Veloso, Willy Puno, Sadi Saguisag, Jourdan Polotan, Larry Veloso, Jojo Osmeña and Del Ordoñez, the first BCBP breakfast was held in 1988 at the Club Filipino. As each Saturday morning passed, more and more Cebuanos joined. They talked business over ham and eggs and listened to the testimony of a BCBP member whose life was tranformed by the Lord.
Today, BCBP Cebu has 14 chapters and a total population that exceeds a thousand men and women. My wife Jasmin and I belong to the North Chapter and we were invited by Jasmin's parents, the late Atty. Jack Mendez and my mother-in-law Malu.
The BCBP Vision reads: "Bringing Christ into the marketplace and winning the marketplace for Christ."
BCBP's main advocacy can be summed up in two words: Be Honest. And you might have seen a poster, standee or sticker with the following text: BE HONEST. EVEN IF OTHERS ARE NOT. EVEN IF OTHERS WILL NOT. EVEN IF OTHERS CANNOT.
These powerful words are accompanied by a passage from Proverbs 10:9: "He who walks honestly, walks securely."
Next month, on August 27 (Sunday), the BCBP will be hosting the first "Be Honest Run." It will be purely a fun run and walk (meaning no winners and prize money). The start/finish will be at The Terraces of Ayala Center Cebu and the 2K, 4K and 8K distances will be covered inside the safe confines of the Cebu Business Park.
Why a "Be Honest Run?"
First, to spread the importance of honesty. Among life's many virtues, honesty ranks at the very top. Truthfulness. Integrity. Say what you mean and mean what you say. Being fair and sincere. We hope to spread the culture of truthfulness to everyone.
Second goal: to promote fitness. From Romans 12:1: "I appeal to you therefore, brothers, by the mercies of God, to present your bodies as a living sacrifice, holy and acceptable to God, which is your spiritual worship."
Third objective: To help raise funds for the international mission projects of the BCBP and to help donate funds to our sisters and brothers affected by the Marawi crisis.
The BCBP Be Honest Run is open to everyone, not just to BCBP family members. It is open to 99-year-olds who can walk for two kms. and to 9-year-olds who can run a 4K. The registration fee is only P300. This includes a race bib and a shirt with a logo designed by my fellow marathoner Meyrick Jacalan.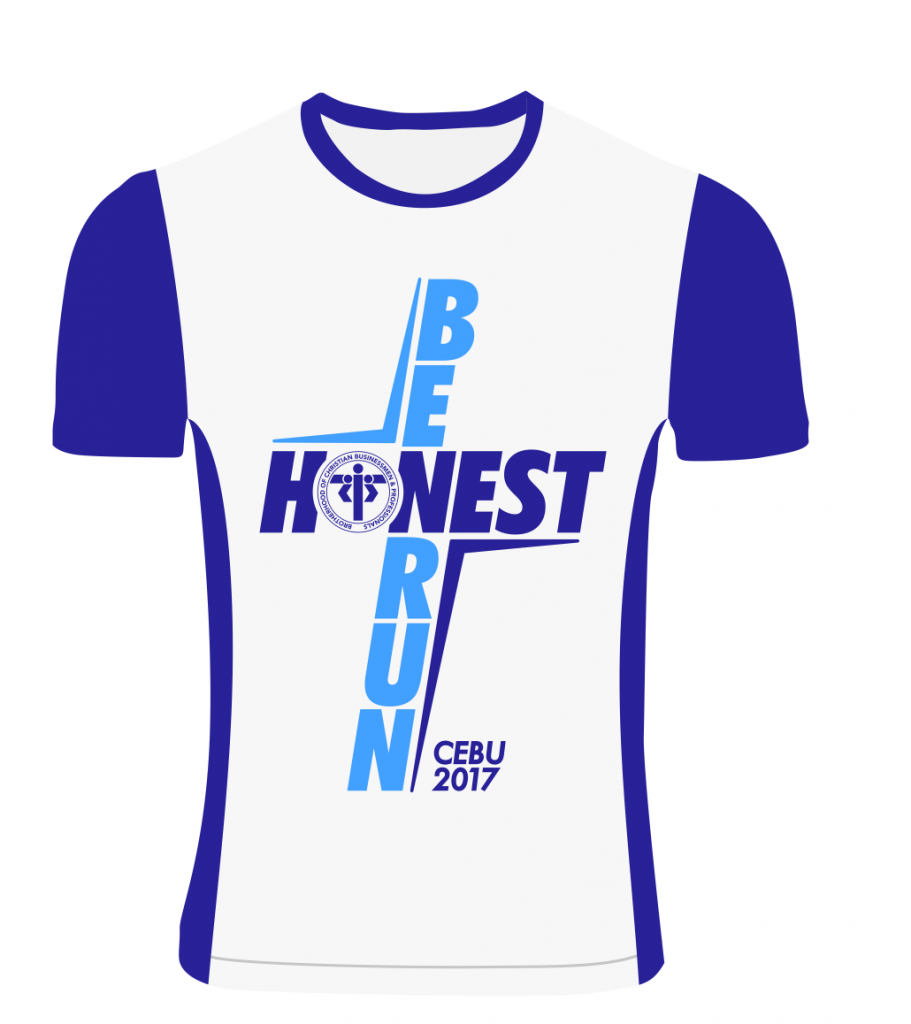 How to register? A registration booth will soon be available at the Ayala Center. Or you may approach a BCBP member so he/she can help get the race kit for you. Visit the Facebook page, "BCBP Be Honest Run – Cebu."
Paraphrasing the words from Proverbs 10:9: "He who walks (or runs) honestly, walks/runs securely."
Want to live a peace-filled and healthy life? Be honest. Run.