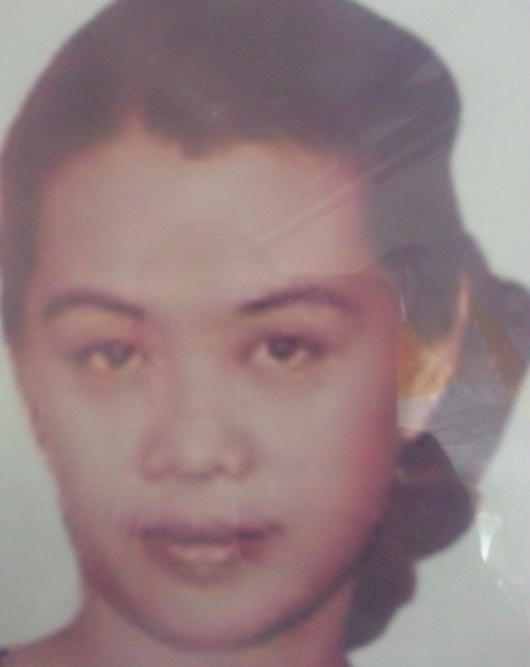 ILOILO CITY — Last Friday was a day of mourning and celebration.
It was an afternoon of mourning because we laid to rest Mrs. Corazon Garabato Gayanilo, the grandmother of my wife Jasmin (the mom of my mother-in-law, Malu Mendez) in Guimbal, Iloilo. It was also a day of celebration because relatives from Atlanta, New Jersey, Florida and various places converged to pay their last respects to an outstanding person.
Lola Zon was born on June 21, 1911. She was born a decade after Emilio Aguinaldo stood as our first leader and lived through all 15 succeeding Philippine presidents from Manuel Quezon to her namesake Corazon Aquino to Rodrigo Duterte.
"Corazon" means heart and it's fitting that such a loving and kindhearted person would leave this temporal place for eternity during this month of hearts. Our family is often asked, How did Lola Zon live so long?
"She was not a vegetarian," my mother-in-law Malu Mendez, the eldest child, said during the necrological service. "She was carnivorous!"
So it wasn't her diet. Lola Zon also did not swim or run daily — so we cannot attribute extreme fitness as the reason. So, what was her secret to long life?
"She had big ears!" my mother-in-law said. By that, she meant that Lola Zon always listened. She always had time to listen and always had time for others — especially to her family of four children (Malu, Virgilio, Sol and Rene), 10 grandchildren and 14 great-grandchildren. She lived simply. She laughed. She laughed a lot. And we know how good a medicine laughter is.
Lola Zon was a teacher. "The best teachers teach from the heart, not from the book," a quote reads. Her students spoke of her firmness but compassion and patience as a teacher. She loved to serve and give of herself — to her students from the various public schools that she taught in Igbaras, Passi, Iloilo City High School, and in Guimbal. As one of her projects in Guimbal, she helped build a kindergarten right beside the church.
Lola Corazon's life was devoted to God. In his homily last Friday, Fr. Albie Labaro spoke of how Lola Zon's hands clasped a rosary as we paid our respects — and how she must have prayed the rosary for decades until her last breath. She was a grateful person. Contented. Humble. Generous. My wife Jasmin said that she was very, very kind.
As the saying goes, "A good teacher takes a hand, opens a mind and touches a heart."
For 105 years, Corazon touched many, many hearts.