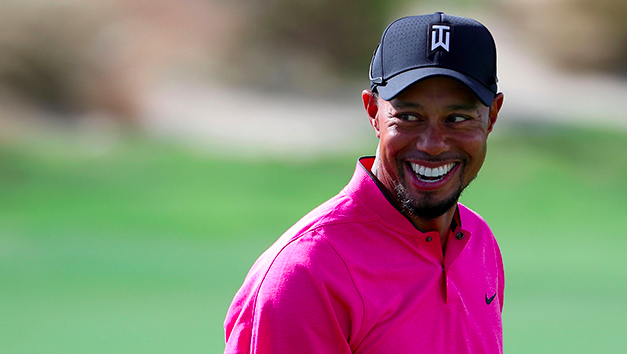 (Photo by Christian Petersen/Getty Images)
Tiger, who? It's funny how, back in 2008 after Eldrick Tont Woods won his 14th major crown at the U.S. Open in Torrey Pines, the sporting world was sure that he'd break the all-time record of Jack Nicklaus.
Nobody saw his demise. Nobody saw that club-smashing wallop from Elin. Nobody predicted, eight years forward as he returns to competitive golf after a 15-month absence, that Tiger Woods is forgotten, balding, winless in 40 months, irrelevant.
Today at the Hero World Challenge tournament in the Bahamas, TW returns to swing his TaylorMade M2 driver and to caress that Bridgestone ball using his Scotty Cameron Newport 2 putter. Tiger's back. But he's not supposed to join. Ranked a lowly 898th in the world (if my research is correct, our top-ranked Pinoy golfer Miguel Tabuena sits at 156), Tiger is playing in a field who's lowest ranked player is No. 38. And when he last joined two years ago, guess how he placed? Last place. But, hey, he's Tiger Woods — and so he's playing.
How bad are Tiger's injuries? Hobbled by a back injury that required two operations, he hasn't competed since August last year. Prior to that, his physical maladies were unfathomable. Here are excerpts of a piece I wrote entitled, "Tiger Woods, diagnosed by Dr. Tony San Juan:"
"Golf isn't like MMA. It's not like football or basketball where injuries abound. It's not Pacquiao punching Bradley. Golf is a gentleman's game. It's a sport of leisurely walks, effortless 9-iron swings, soft putts, gingerly handshakes. Golf is not a sport of injuries. That's what I thought. But Tiger Woods has suffered repeated injuries. Consider these afflictions: Surgery on left knee to remove fluid inside and outside the ACL. Arthroscopic surgery on his left knee to repair cartilage damage. Two stress fractures of the left tibia. Surgery to repair the ACL in his left knee by using a tendon from his right thigh. MCL sprain. Lower back spasms. And, just last March 31, surgery for a pinched nerve."
That article was dated April 2014. After that, Tiger's physical woes did not improve. When asked if the possibility of retirement loomed, he said recently: "Not being able to get out of bed, not being able to move, how can I expect to come out here and swing a golf club at 120 miles an hour and be ballistic when I can't even get out of bed? So, yeah, there was a lot of trepidation and times where I thought… was it realistic?"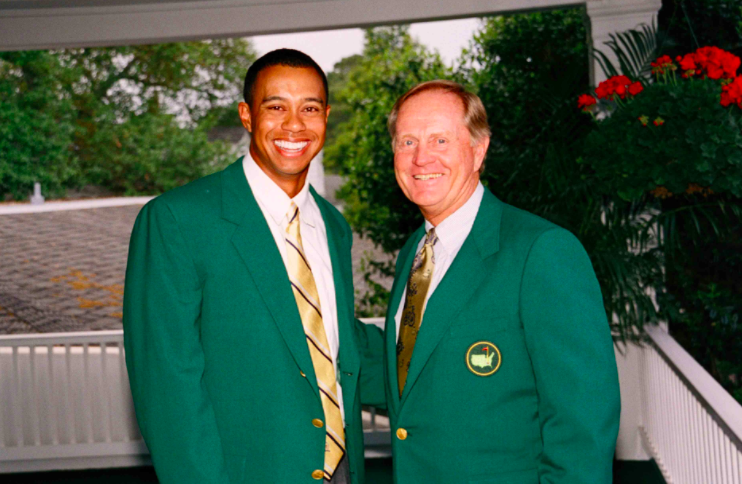 JACK NICKLAUS. Yesterday, Nicklaus was interviewed by BBC Sport and asked about Tiger's comeback.
Ever the optimist, he believes that Tiger has at least 10 more years of competitive golf ahead of him. What's troubling Tiger, he was asked, apart from his injuries?
"That probably is the five inches between his ears that is the part that he's having trouble with," Nicklaus said. "(Tiger) has got to re-evaluate… and find out what's going to happen to him and how can he mentally get himself back into the idea of playing golf again."
Golf is mental. Most of sport is mental. But golf is the most mentally-challenging of ballgames. Steve Elkington once said, "The mind is your greatest weapon. It's the greatest club in your bag. It's also your Achilles' heel."
How about the possibility of Tiger breaking Jack's record? Nicklaus won his 18th major at the age of 46. (He won his 16th and 17th at 40 years old.) Tiger turns 41 on Dec. 30 and he has amassed 14. Can he win five more at this late stage to surpass The Golden Bear? The two-letter answer is No. If he does triumph in one more major or accumulates a few more, it will be akin to Donald Trump's improbable upset over Hillary. But if there's one human being who can do it, it's TW.
"I don't think anything is safe," Nicklaus said, of his record. But first, the 76-year-old Nicklaus said, he's got to prove it.
"I think Tiger has got the physical and the mental ability to be able to handle that but then he has got to go out and do it," he said. "We'll see. I wish him well."