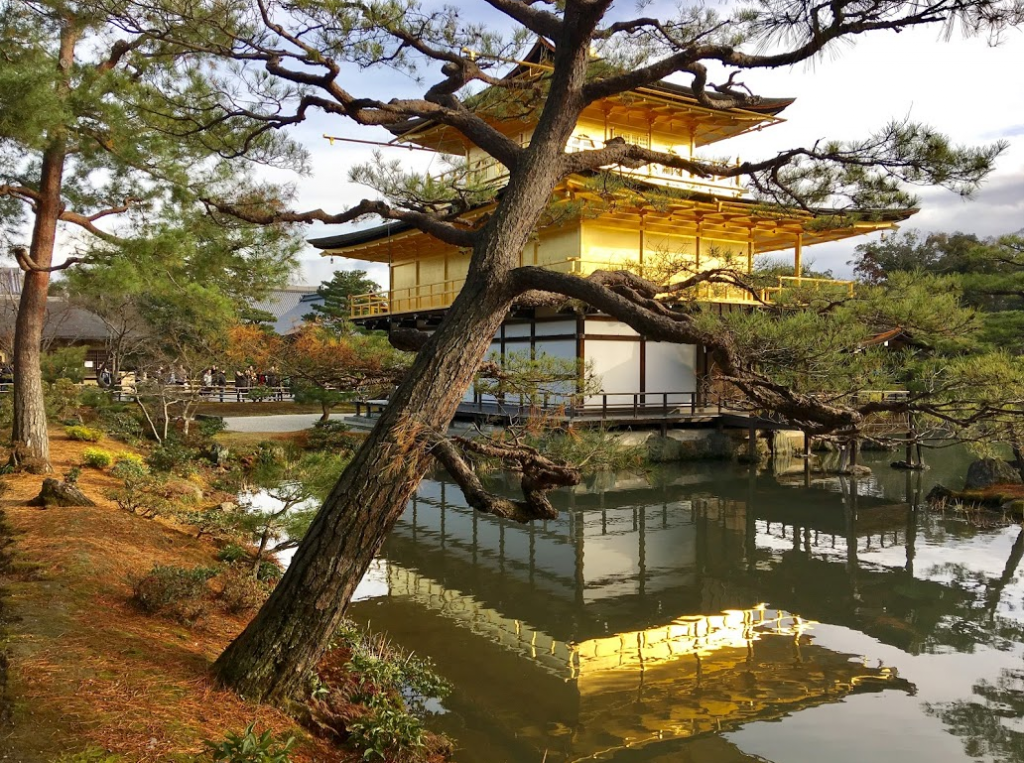 KYOTO — Merry Christmas! We arrived in the "Land of the Rising Sun" over a week ago and Jasmin, Jana and I are loving every hour of our Japanese sojourn.
Our first stop was in Osaka. What words would I describe the nation's second largest city (with a populatin of over 19 million)? Bustling with people. Lights-filled. Progressive. Heavenly food.
Japan is a country whose Christian population stands at only two percent. And so, unlike the Philippines with our myriad of activities as Dec. 25 nears, they obviously don't practice our traditional Misa de Gallo and noche buena. But the highly-nationalistic Japanese have been infiltrated with Western culture. In particular, the playing of Christmas tunes everywhere and the displaying of Christmas lights and decors — all exhibited to excite the shoppers. So, yes, Jingle Bells songs and twinkling lights are all-present in Osaka.
The best example is the Winter Illumination. The 3-kilometer stretch of the main avenue Midosuji Street dazzles with lights — making it one of the world's longest Christmas-lighted streets. Gingko trees sparkle and historic buildings splash with color at night. As highlight, an extravagant lights show is projected at the Osaka City Hall.
Osaka's main shopping street is along Dotonbori and Shinsaibashi. Among the tens of thousands of people crowding the alley, I saw a few from Cebu: Dave Lim, one of our best amateur basketball players, tapped me in the back while we were inside the Uniqlo-operated GU store. While walking near the Glico billboard, I saw a tall man — and realized he wasn't a tourist; he was James Co (who came with his wife Jewel and their children). A many-time Osaka visitor, James quickly pulled me to recommend what he calls "the best sukiyaki restaurant I've tried." The following night, we dined there and yes, the beef was steaming-delicious. A few nights before Christmas, we spotted a familiar and beautiful face: Nia Aldeguer (who came with Chris and their kids and the Durano family). Frederic and Millete Chiongbian and their triathlon champion-boys Justin and Yuan also savored the 10C cold of Osaka.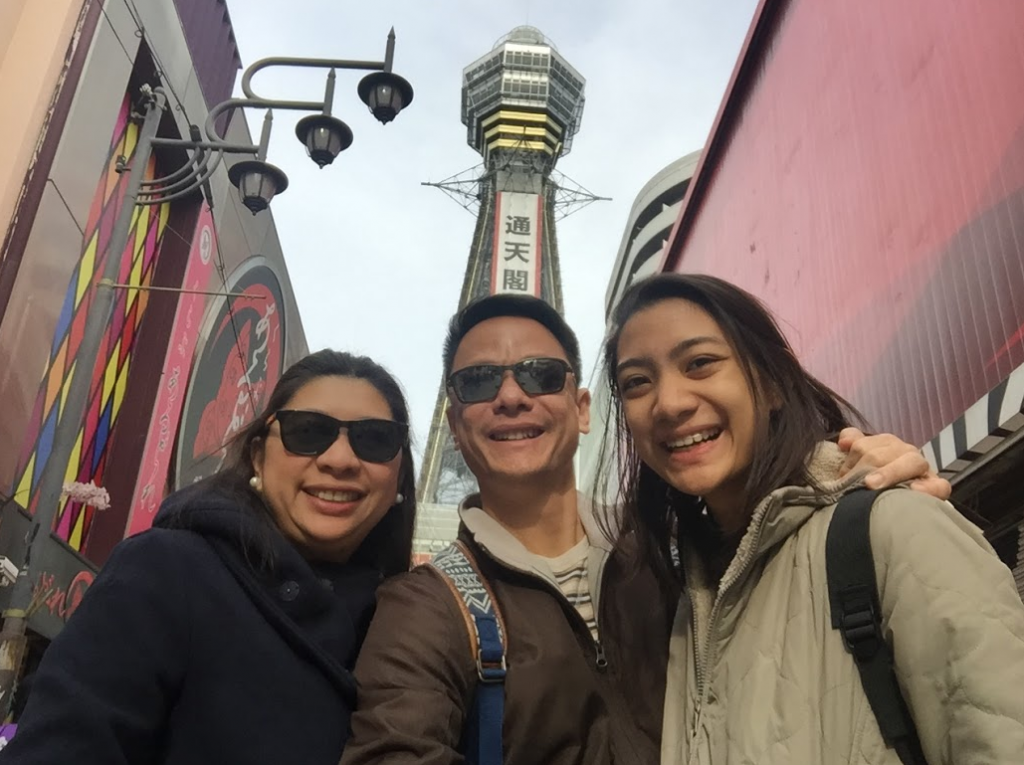 From our weeklong stay here, this we can conclude about our Japanese neighbors: they are the most polite and courteous we've met. In their culture, it's called omotenashi, which means "Japanese hospitality." It's a combination of exquisite politeness with the goal of maintaining harmony and avoiding conflict. In our first day here, we got lost. As we huddled to check on Google Maps, a lady approached to ask if we needed help. She walked us to our destination and did the tradional bow with accompanying smile. She was a university student from Tokyo.
Our tour guide, Mrs. Kumiko Nakame, who escorted us for a full-day visit of the Osaka Castle, the Santa Maria Cruise, the Tempozan Giant Ferris Wheel and Umeda Sky Bldg., was extremely gracious and amiable. When you visit shops or dine in restaurants, they always welcome you with "irasshaimase."
From Osaka, we took a day trip (upon the advise of Dr. Ronnie Medalle, who visited here two Decembers ago) to visit Nara. Less than an hour away, Nara was Japan's capital from the years 710 to 794. While strolling inside Nara Park, you'll see hundreds of deer (and can feed them by hand) and your eyes will feast on the Todai-ji Temple, the world's largest wooden building that houses the world's largest bronze statue of Buddha.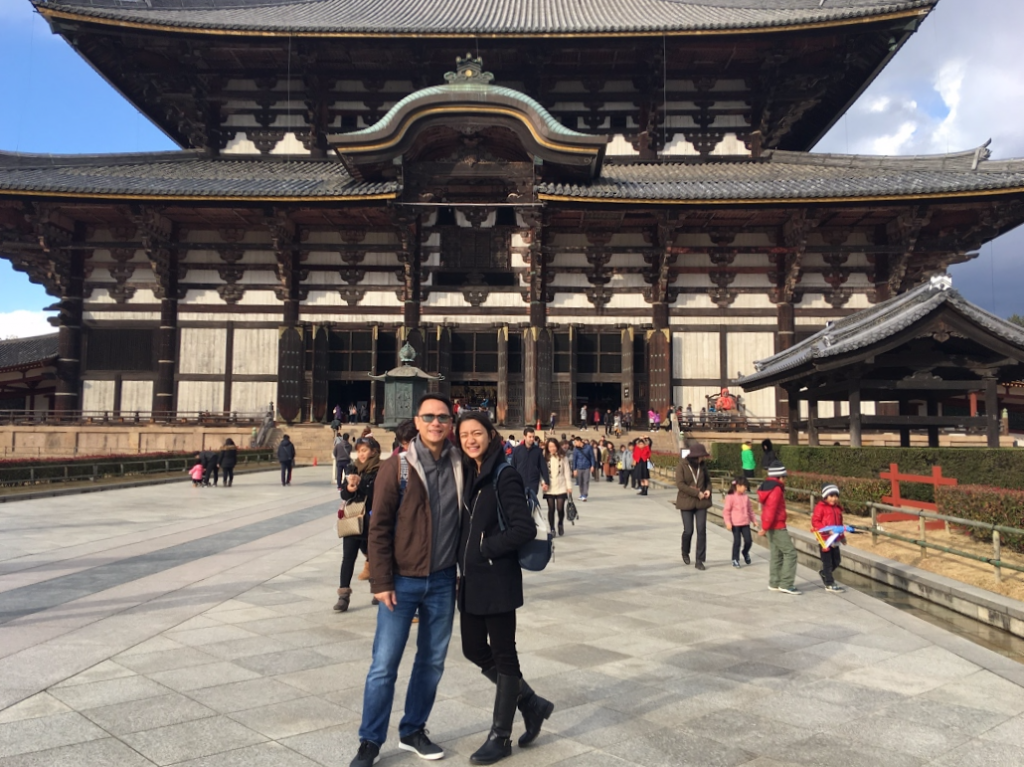 On December 24th, we moved to our next destination, beautiful Kyoto, this nation's capital for over a thousand years. Highly-recommended by our Cebu-based Japan consultant, Jourdan Polotan, who was here last month and who's visited with wife Jingle multiple times, we spent Christmas in Kyoto. Right across our hotel, in this city of very few Catholics, was the best sanctum to behold: the Kawaramachi Catholic Church, the cathedral of Kyoto. We heard mass at noon, singing Mary, Did You Know?, celebrating the birth of Christ in beautiful Japan.