Seven days ago, I narrated how my dad Bunny wanted to fly to Nevada to watch Manny vs. Money. As he inquired about the ticket prices, he was shocked: one cushioned seat inside the MGM Grand Garden Arena would cost him P230,000. In dollars, that's 5K.
No way, my dad said. A boxing fan for life who adored Sugar Ray Leonard's speed and who'd troop inside the Waterfront Hotel ballroom for most ALA Promotions encounters, my dad wanted to be a witness to the modern-day version of "Thrilla in Manila." Then, Muhammad Ali defeated Joe Frazier in what was billed as one of the greatest clashes of all time.
Thrilla in Manila was contested in 1975. Forty years later, it's another thriller in Vegas. (A bit of side trivia: The country's first major commercial mall was named after the bout's winner; that's the "Ali Mall" beside the Araneta Coliseum, where the event was fought.)
Back to my dad, here's some reminiscing: We traveled together to watch Pacquiao vs. Brandon Rios last Nov. 2013. Prior to that fight, Pacquiao lost to Juan Manuel Marquez in a sleep-inducing knockout that floored the 100 million Filipinos watching on TV.
In Macau two years ago, my dad and I watched the bout 11 rows away. We stayed at The Venetian Macao and it was his first time to watch our Pambansang Kamao. The trip was memorable not only because of the Unanimous Decision victory by MP, him clobbering an overmatched (and soon we'd find out, drug-induced) Rios, it was meaningful because of the myriad of people that my dad met. He chatted with Genaro Rodriguez, the fight's referee; he spent two hours seated beside commentator "Colonel" (Bob Sheridan), listening to his tales of announcing over 10,000 fights, from Mike Tyson to George Foreman to Roberto Duran.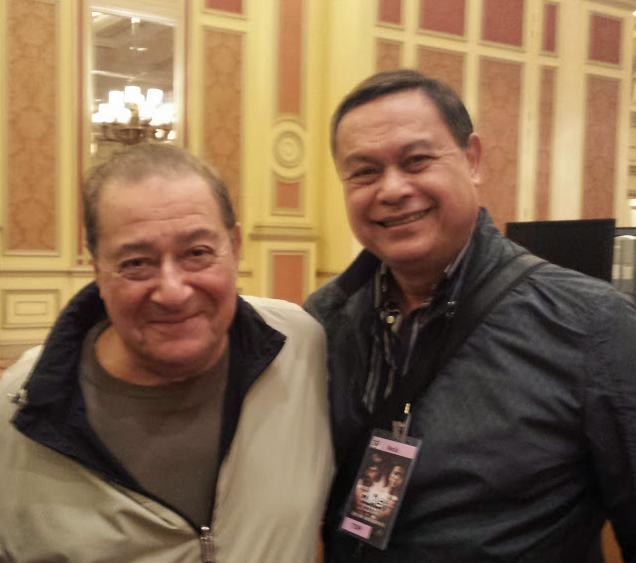 That was 2013. How about May 2, 2015? Would you believe, my dad's going to the fight for free!
Here's the story: One of his closest friends, Augustus "Gus" Ouano, bought two tickets immediately after the fight was announced last week. Ticket prices: $5,000 apiece.
Dr. Ouano, who owns a PhD in polymer science and who worked in IBM for four decades in an illustrious career as scientist and inventor (plus author of the book, "Motivation and Opportunity: An Immigrant's Quest for Knowledge from Mindanao to the Leading Edge of Science and Technology"), is not a boxing fan. He did not purchase the tickets for himself. He bought one ticket for his nephew, Engr. Fortunato "Jun" Sanchez, Jr., one of the top officials of the Metro Cebu Development Coordinating Board (MCDCB), and allocated the other ticket to Jun's brother, Jay.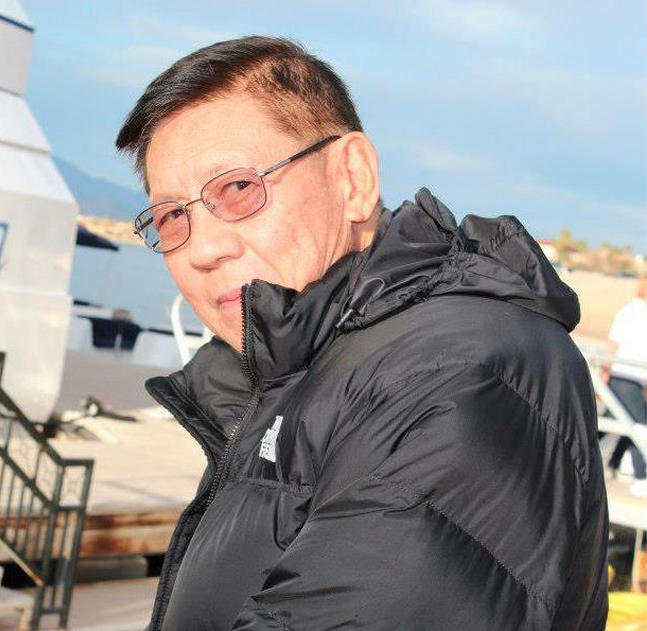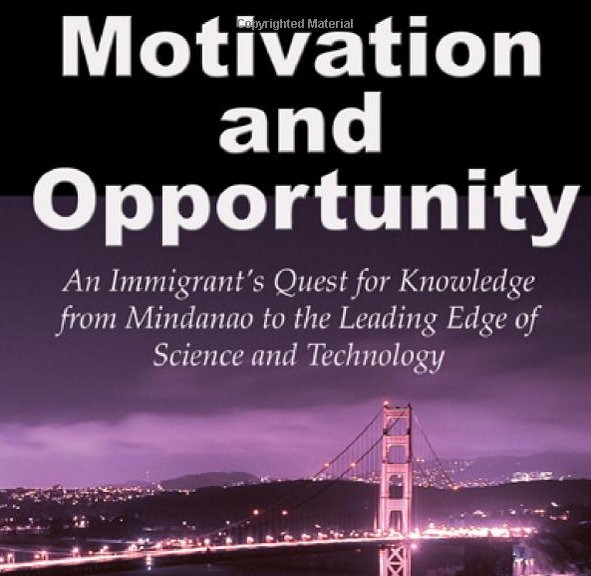 Jun and Jay Sanchez were ready to pay for the tickets. But, because of some matters that would not allow him to travel during that time, Jay opted not to make the trip.
Back in Las Vegas where he resides, Dr. Gus Ouano reflected on the two ticket purchases that he made.
He made a decision and said: I'll give — not sell — these tickets to two of my closest friends, Jun and Bunny. It would also be an opportunity for them to discuss Cebu-related matters (water supply and infrastructure) in Las Vegas.
When my dad received the message from Gus informing him of the astonishing gift, my dad said no. He couldn't possibly accept the expensive offering.
But Gus reminded my dad of an act that he did a long time ago, back in 2008. Then, my dad received a business class ticket to the U.S. from PAL. He doesn't remember the details (it may have been a prize he won) but he decided not to use the ticket. He decided to give — not sell — it to Dr. Ouano. Plus, Gus reminded him, it was years ago when my dad brought along his good friend to watch a Pacquiao fight at the Casino Español. Not a boxing aficionado, Gus was thrilled to see Manny win from the ballroom's large screen.
And so now, this. The Gift. The Blessing. Manuel (my dad's first name) watching Emmanuel in May against Mayweather. I can't be more excited for a good man: my dad.
As the saying goes: The good that you do will always come back to you.