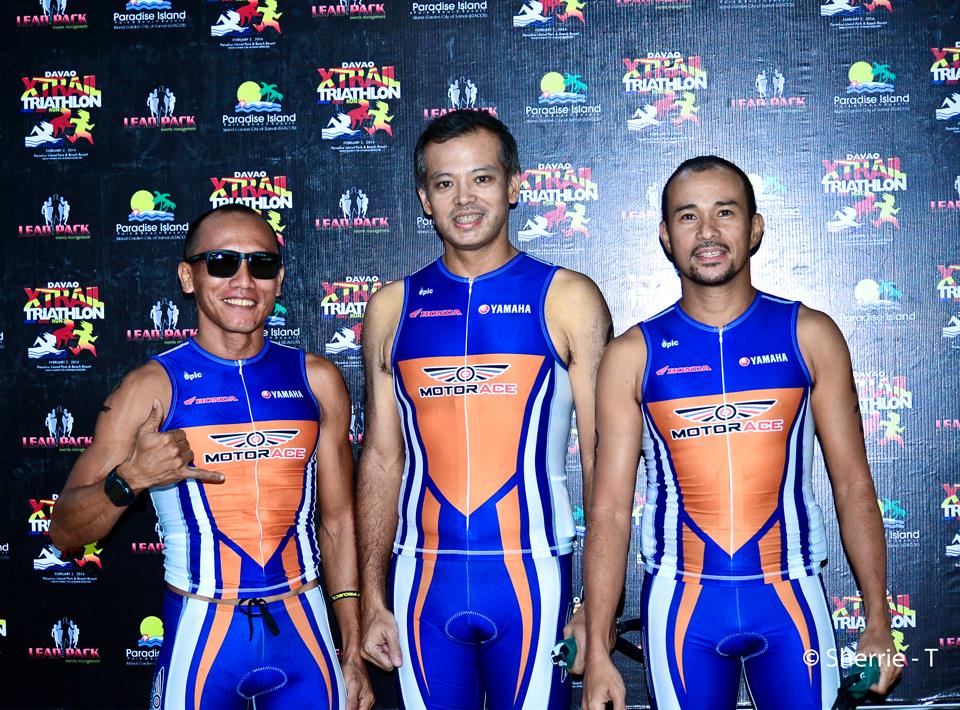 Jonel (center) with Joseph Miller and Tenggoy Colmenares
At CIS in high school, we were the closest of buddies. Jonel dated Lovelin while her younger sister Cefelin was my girlfriend. (Had we married the Villegas sisters we'd be brothers-in-law.) We played varsity basketball with Serge Cuasito and Iker Aboitiz against the likes of Michael Aldeguer, Chad Cañares and Grant Go of Sacred Heart. This was in the late '80s when the top hits were Rick Astley's "Never Gonna Give You Up" and Tom Cruise's "Top Gun."
Today, Jonel Borromeo is a corporate top gun. He is president of three companies: Honda Motorworld, Motorace (multi-brand bike dealer) and Sakura Auto World (Suzuki cars). He is happily married to Olive and they have three children, Dani, Renzo and Basti.
Last year, Jonel went on a physical transformation. Because while he dabbled into badminton before, he wasn't super-fit. Unlike today.
"When I went to the US recently I was almost sent home because my passport photo and the real me didn't match," Jonel said. "After two hours of interrogation they were finally convinced it was me. When I go to a function or in the airport, I approach people I know who haven't seen for, say, six months, and they stare at me. I tell them who I am and the reaction is… you sound like Jonel but you don't look like him."
That's because Mr. Borromeo lost over 80 lbs. in two years after becoming a recent convert to this swim-bike-run sport. Today, he rises daily at 5 a.m. to run or bike for 90 minutes. Twice weekly, he adds the swim. "I make my workouts part of my daily schedule," he said, "Just like a meeting."
How did this all start? Jonel described being lured into triathlon in three stages. In his own words…
"Stage 1: It all started when Louie Moro asked me to join him biking. We would ride almost every Saturday. I had fun doing it. We would head up Guba and the poor guy would have to either wait for me or head back. I appreciated his patience. After a few rides he convinced me to get a new bike cause mine was one of those heavy metal types. So I did. Biking became more challenging. I would get up early on weekdays just to climb Budlaan and weekend rides with Louie. That sealed my love for Mountain Biking.
"Stage 2: Since I bought my bike from The Brick, shop owner Noy Jopson rang me up one day and invited me for a ride with his group (Tenggoy Colmenares, Joseph Miller, Jomer Lim). I must admit they, too, needed a lot of patience. The level of experience and endurance they were in was beyond compare. To my surprise they invited me again the following week. I told myself I wasn't that bad after all. They made me feel part of the group. I appreciated their coaching and guidance without me asking. Then, they told me I was ready to race: DaanBantayan MB challenge here we go! I joined several after that. In the process of Stage 2, Jomer kept convincing me to start running. I did under the coaching of Phillip Duenas.
"Stage 3: After getting a hang on running, Tenggoy, Jomer, Joseph and Noy kept convincing me to take up swimming. They said it's a good cross-training program. I did and that was it. James is my swimming coach and likes pushing me to the limit. If he does not see your nostrils swelling, he pushes you more. The other triathletes that I train with include Gianluca Guidicelli, Meyrick Jacalan, Dr. Solis and Jung Cases."
I asked Jonel how his fitness level has affected his work and he replied, "I feel great in the office! My mind is sharp and no lag time. Before, I would have to take a coffee or two to get started. The only change I feel is that I need to eat more especially during meetings so instead of serving bread or siopao I have them serve fruits."
Last Sunday in Davao City, Jonel joined his first race, the 1st Davao Xtrail Triathlon. "I crashed on the downhill but miraculously finished 5th place (out of 41) in my category and 29th place out of 117 participants."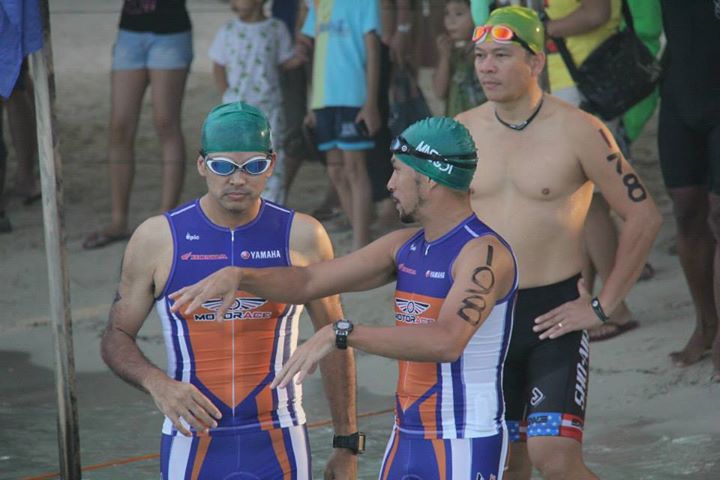 Final instructions from Tenggoy in Davao
This year, his goals include joining four events: Xterra, Safeguard 5150, Ironman 70.3 and Century Tuna 5150.
"The best part in a race," he said, "is when I hear the gun start and when I see the finish line."
JRB's motto: "Say I can and I will."