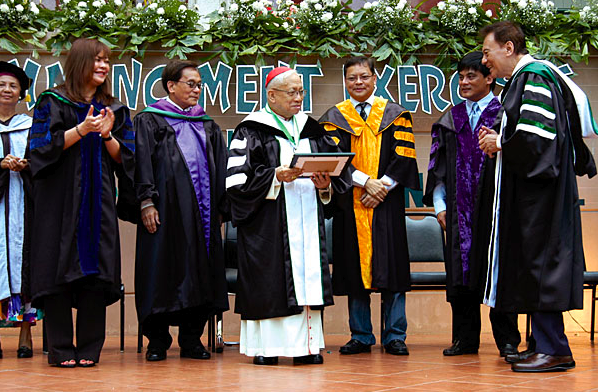 UV is the University of Vengeance. After leading last year's Cesafi Finals 2-1, they lost Game 4. Then, in heartbreaking fashion, they squandered an 18-point fourth quarter lead and lost to SWU. That's last season. This year, they lost five consecutive times — a demoralizing seven-game losing streak to Southwestern.
In the pivotal Game 3 Finals last Sunday, they trailed again; in every single quarter, they were behind. Nine-time champions in the past, we coined the term for UV: "University of Victory." But it didn't look that way up until they were victorious in the double overtime triumph in Game 3. Then they won Game 4. And, the "sweetest of all endings," as the Gullas family would term it, they won Game 5 last Thursday.
"It taught me the lesson that when pride is at stake and when times get hard," Rep. Gerald Anthony "Samsam" Gullas told me the other night, "you have to take the punches, adjust and never give up. Thats exactly what UV did."
For the youthful 28-year-old Cebu 1st district congressman, those are mature and significant words.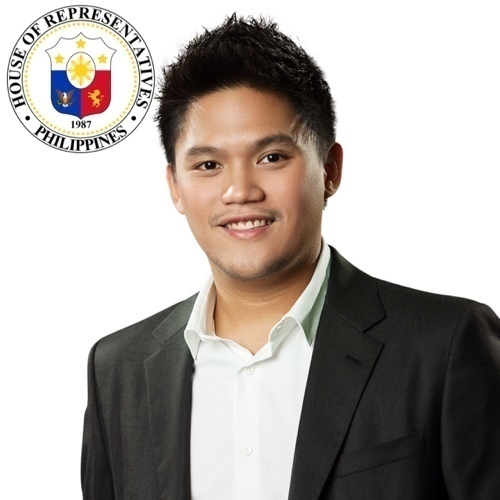 Want to know the secret of UV, how they adjusted? Here's Samsam: "SWU's biggest strength are their starters who play about 37-38 minutes per game. They rely heavily on Tallo, Arong and Mohammed for their 1-2-3 rotation. The main adjustment we made was to play a running game and make all three of them work on defense. We guarded the three of them with all out full-court pressure and we took advantage of our deep bench. Due to this we subbed each player who guarded Tallo and Arong every 3 minutes with instructions to give his all in the 3 minutes he was there. Run on every fast break while also giving him hell on defense every square inch of the basketball court. The result: Arong was too tired to make 3's during the end of games and Tallo looked winded at the end of games."
DON VICENTE. The Gullases are known sportsmen. It started with Don Vicente Gullas, the lolo of Samsam. In the 1969 book Man of Vision, Susana B. Cabahug wrote: "Vicente was very sickly as a boy but came through with infantile paralysis, typhoid fever and cholera by intensive physical invigoration and exercise for four years in Maasin, Leyte. When he went back to Cebu he developed his physique by turning to sports. He became an all-around athlete: baseball player, basketball skipper, amateur boxer, tennis player, Roman ring (argulla) artist, and fencer."
Eduardo or "Eddiegul," is another sports fan. A Cebu Sports Hall of Fame awardee, he was adjudged "Coach of the Year" by the Philippine Sportswriters Association, the season his UV squad won the national title.
His brother and tennis doubles partner, Jose "Dodong" Gullas, was co-captain of the UV Green Lancers that captured the 1957 national title (they defeated the NCAA champs, Ateneo Blue Eagles, in the first-ever televised game in RP.)
Basketball has dribbled for generations among the Gullases. But Samsam cites one family member who, this 2013, deserves the most praise: his uncle Leo Lucero, the son of Eddiegul's sister, Cering.
"If there is someone who should be recognized, it's him," Samsam added. "Last year he was made the Asst. Team Manager. When the campaign period started, he was the one who handled the team full-time, especially now when I'm usually flying to and from Manila. He is basically the Team Manager. He attends all practices and games and gives the best inspirational speeches before games. Aside from Coach Donbel, Uncle Leo should be given full credit."
SUNSTAR. Kudos to this newspaper you're holding, added Samsam: "Papa Eddie, Uncle Dodong, Uncle Jiji, Daddy Didi and the rest of the family have SunStar to thank that they can watch the game (live streaming) right on their living rooms."
Finally, he ended: "Definitely the best championship I have been a part of. What made it very sweet was the fact that everyone thought we were out and done. People started to quit on us. But never underestimate the heart of a champion, particularly the heart of a Visayanian."