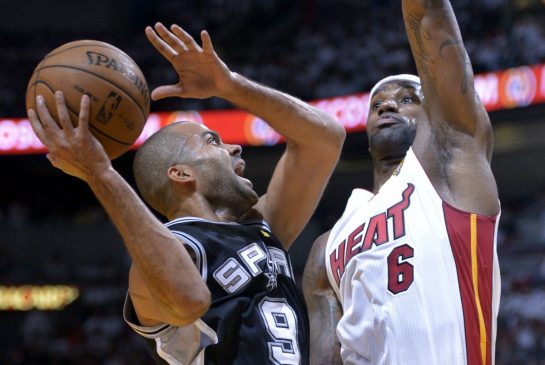 There's a pattern brewing in the NBA Finals. The Spurs win Game 1, followed by the Heat's victory. The Spurs win Game 3, then the Heat follows suit. Will San Antonio win Game 5, following the script of this win-loss, win-loss, see-saw battle?
I hope so. I'm no Spurs fan. Like the color (or shall I say, no color) of their jerseys, they're gray — not as colorful and acrobatic as the red-hot Heat. And, unlike others who prefer the underdogs, I've always rooted for the MVPs. Back when MJ wore No. 23, I cheered for Chicago. Same when Magic weaved his magic with Kareem for the Lakers. And, after all the hate that LeBron's been through after The Decision, it's a terrific feel-good (from hate to beloved) story for Mr. James. Plus, before we forget, there's only one Pinoy in the roster of both teams. He's Erik.
Still, I wish for a Spurs win tomorrow. Why? Because I love Game 7s. They're the 5th set of a Wimbledon final. They're the sudden-death playoffs of golf's U.S. Open. Game 7 is like a 12th round of Pacman-Marquez Part 5 — with Manny scoring a KO in the dying seconds. It's thrilling. It's the entire 2012-2013 NBA season coming down to 48 minutes. It's all-eyes-on-the-TV-this-Friday-morning if this happens.
Don't we all want a 7th game? But this perfect ending is only possible if Miami loses tomorrow. Because if they win and carry a 3-2 advantage heading towards South Beach, then it's game over for this Texas – Florida match. There's no chance for SA to win back-to-back in MIA. And so a Spurs victory in Game 6 is a must for their survival.
BIG 3. Even before the series began, talks centered on the Duncan-Parker-Ginobili vs. Wade-Bosh-LeBron contest. Which Big 3 will triumph?
In Game 4, we witnessed the answer. Miami's Big 3 combined for five blocks, nine assists, 10 steals, 30 rebounds and a whopping 85 points — scoring 78% of the Heat's entire output. This is the Miami team that everyone's feared. This is the squad that we all expected to win — not just two but — four NBA rings.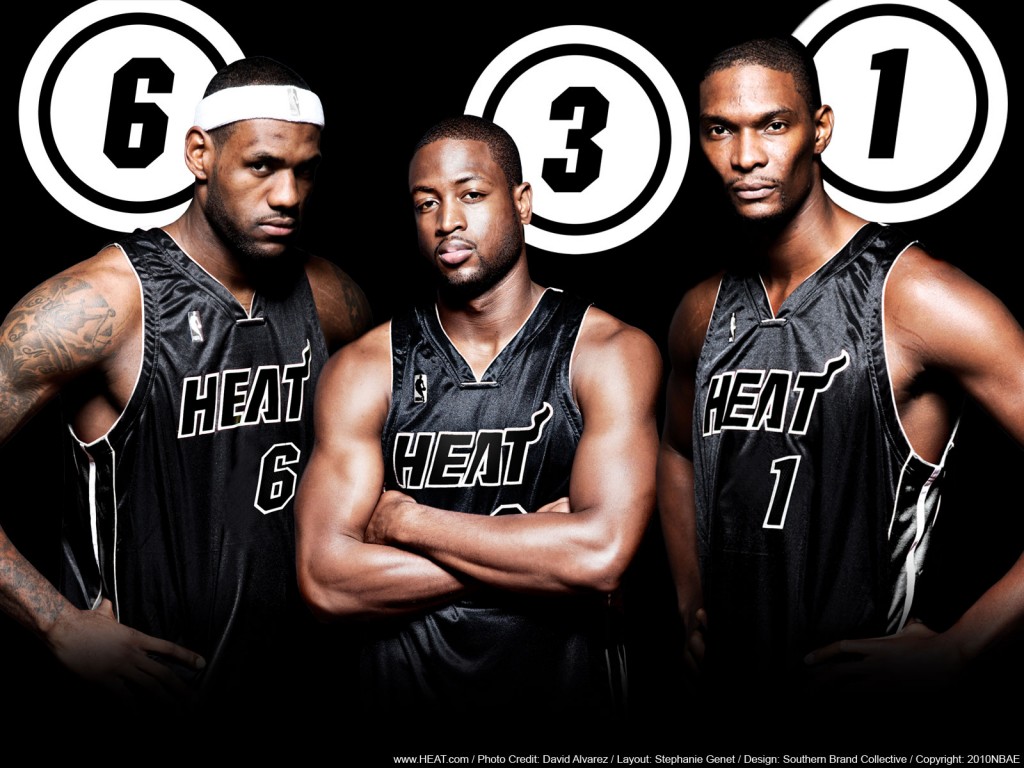 The question for tomorrow is this: Which player or trio or team will show up? It's been an erratic four games.
In his first three outings, LeBron scored 18, 17 and 15 points. That's a super-lowly 16.6 PPG average. In Game 3, he had one of the worst performances of his career in a big-game moment — 7 of 21 scoring, 1 of 5 from 3-point range and zero free throws taken. Can you believe LeBron not taking any free throws?
"As bad as I played in Game 3, I put all the pressure on me to say I can't afford to play like that and hope for us to win. Not at this level," James said. "So I was able to forget about it. It hurt. I watched the film. It hurt watching it. I didn't like the way I was playing."
Champions are graded based on how they respond. Author Sherrilyn Kenyon once said, "Sometimes things have to go wrong in order to go right."
True. As wrong as Game 3 was, it was the right impetus for Game 4. Like Clark Kent turned mad, LeBron unleashed 33 points and pulled down 11 rebounds. From a dark, dark knight, he soared like Superman.
Same with D-Wade. Not until their team was pushed to the brink of embarrassment (no team in the Final has won from a 1-3 deficit) did he transform into his old nickname, Flash. "Yeah, I needed a game like this," said Wade. "No, I don't feel like it's 2006. But it felt good." Chris Bosh added 20 points in Game 4. It was the first time since March 15 that Miami's Big 3 each scored 20 or more points. Shane Battier, their Miami teammate, said it best: "Tonight was a Big 3 night. It just was. We all knew it on the bench. It was their night."
That's all past. It's now 2-2. It's best-of-three. It's also the best scenario for NBA officials — knowing that, as days prolong, more and more TV viewers from Guatemala to Guadalupe will be watching.
Go, Spurs. Win it tomorrow. Go, LeBron. Win both in Miami. Prove to us what we've long suspected: that underneath that No. 6 jersey resides an emblem with the letter "S."