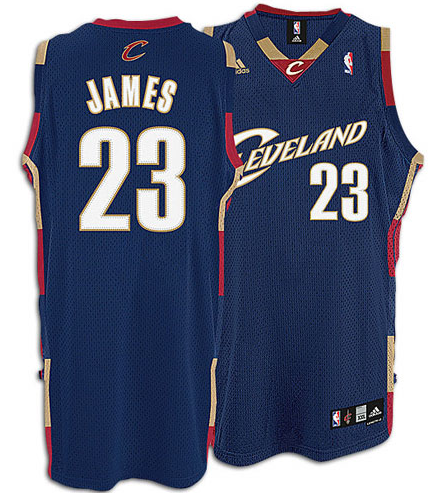 Would you believe that, had LeBron James not made "LeShot" in Game 2 of the NBA Eastern Conference Finals, the series today would have been 4-0? Yes, Four… Zero. A clean sweep by the Orlando Magic against the team who owns the regular season record, who embarrassed Detroit and Atlanta in the earlier playoffs, 8-0, and boasts of Player No. 23 who's proclaimed as "Today's Michael Jordan."
Confounding? Hard-to-believe? Perplexing? Yes, yes, yes. For how did a team that was destined to reach The Finals (while Kobe and L.A. would struggle) almost got obliterated, 4-0? How?
Two thoughts: One, there are no guarantees in sports. None. And this is why, year-in and year-out, for over a century now, Sports is our planet's most popular form of entertainment. Also, in a ballgame, as the saying goes, "the ball is round." Which means that it can bounce either way; it can twist left, whirl right, spiral out of bounds.
Two, basketball is unlike Roland Garros (French Open) or Formula One or Manny Pacquiao—it's not one-on-one. It is, as we all know, five players against five players with 10 members each sitting on both benches.
The problem is, with the Cavs, it's not One Team. It's One Player.
Consider that out of the 405 total points that Cleveland has scored thus far in four games against Orlando, LBJ has contributed 169. That's a whopping 41.7 percent of the entire team's score. "He (LeBron) has also led the team in assists in all four games, with a total of 29," wrote Roger Pimentel for Bleacherreport.com in "Cavaliers Go Back in Time, Have No Help For LeBron." He adds, "If we assume two points per assisted basket (though several were probably threes), that adds 58 points to LeBron's credit—making 227 of 405, or 56 percent of all Cleveland points occurring because LeBron was the last or second-to-last to touch the ball."
Imagine one person contributing 56 percent of all team points? Because while LeBron possesses magical powers, he is no Superman. Dwight Howard is, that's his nickname. And, in basketball, though a superhero-type of MVP is needed to win an NBA ring, that type of superhero is… Batman.
Batman? Yes, because Batman—unlike Superman or Spiderman—doesn't operate alone. He has Robin. And, when we trace back at the champions of the past, don't they always have a buddy, an aide, a sidekick?
Michael had Scottie Pippen. They won six. Magic Johnson teamed up with Kareem. They won five. In Kobe's three NBA rings, he partnered with a colossus named Shaq. The Spurs had Ginobili, Parker, Duncan. Utah had Malone-Stockton. The list goes on and on. Like Batman had Robin.
Sadly for the Cavs, LeBron has no Robin. Mo Williams is not his "Wonder Boy." While Mo averaged 17.8 points a game in the regular season, in yesterday's game, when LeBron needed him most—in the fourth quarter and during overtime—he went home. He was scoreless. Same "no help" scenarios with Ilgauskus, West, Varejao, Gibson. In almost each game's final quarter, they've disappeared.
Meanwhile, the MVP has averaged 42.25 ppg in this series. "It's going to be tough," said LeBron. "I know they can play a lot better. They know they can play a lot better. I don't want to put pressure on those guys. They've just got to come out and do it. We just got to knock shots down."
This 2009 is acting like 2007. Two years ago, the Cavs reached the NBA Finals against the Spurs, relied solely on their Batman, and were spanked and shamed by San Antonio, 4-0.
You see, while LeBron often plays "out of this world," he's also human. He gets tired. Did you see the three turnovers he made, if I'm not mistaken, during overtime? And the eight turnovers during the entire game?
Running on adrenaline and that never-give-up attitude, James is often exhausted and near-depleted. The question, in Game 5 tomorrow, is not whether LeBron scores 44. He will. The mystery is whether his teammates wear their uniforms alongside No. 23.